I have shocking news.
Hang onto your hat.  If you're a landscape designer, your website probably isn't working.
I say probably because the math indicates a better than 90% chance that the website you paid good money to build for your business isn't pulling in clients.
Let me explain.
Yesterday I analyzed 62 separate company websites from professional landscape designers in the United States.  The results were dismal.
Of the 62 sites analyzed,  2 of the sites were flat out broken and dead, loading a blank page.  I wonder if they even knew.

Of the remaining 60, only 21 had a blogging feature built into their website.  I'll dig deeper into this critical feature in a moment.
Of the 21 sites that had the ability to be easily updated and to share relevant current news through their blog, only 3 had been posted to in the past 90 days.
Of the 3, only 2 had been posted to in the last month.
And only 1 had regular, steady updates with quality content.
This is your competition in the landscape and garden designing business.
I know, I know.  You're thinking "Dave, I'm working flat out as it is.  I have staff, clients, payroll, plus all the work to keep the lights on.  The last thing I have time for is the interwebs".
I have bad news.   You can't ignore this.  The days of having a static website with a few photos of gardens you've built in the past is OVER.   Why do I say this?
Talk to a 17 year old kid.  Use small words and grunts if you need to.  Ask them to find your company's phone number.
Chances are, they will use this.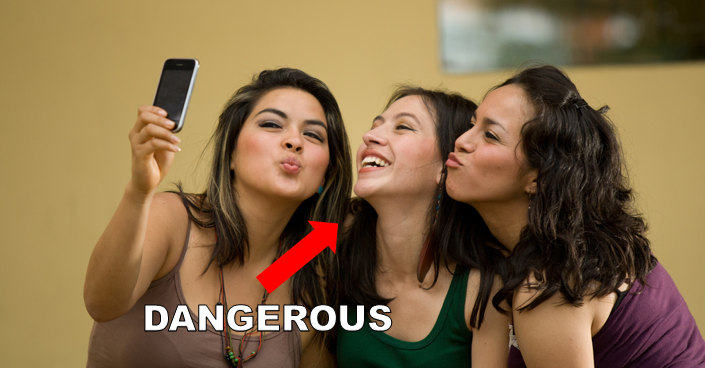 If you have a single gray hair on your body you probably remember telephone books.  Once upon a time there was a white one for humans and a yellow version for businesses.  If a prospective client was considering a quote for a landscaping job, they'd open the yellow book, look up "L" and thumb through to "landscape designers" and start calling.  Usually they would call the ones that spent the big money for big boxes on the page and had giant screaming headlines.  They'd play phone tag for a few days and wait for callbacks and quotes.
But today?  If the 17 year old with the smartphone can't find you in Google, you don't exist.  Period.  End of story.
So how can you turn your website into a client getting machine for your design business?
Relax.  It's not that hard.  And the good news is it won't take a bunch of money.  For the price of a couple of large pizzas you can start building a valuable asset that produces cash flow for your company and has a long-term value that increases over time.  Sound good?
Here's what you need:
a domain name that describes your territory

cheap hosting to serve your site up to searching humans

the right software that allows you to easily update it (free is good!)

a way to capture prospect information

long-term marketing firepower and follow-up.
I'll show you how to get all of this.  Plus how to get a kid to work for you dirt cheap and to keep it growing and flourishing.
Listen.  If you can learn the difference between deciduous and conifer, what a pH is, and how to distinguish between a Rosa Rugos and a Rosa Damascena, then this internet stuff will be a piece of cake.
Before I show you how to get your corporate site strategy rolling, let me give you a great example of what's possible.
Let's say you live in Strathroy Ontario.  It's a sleepy suburb of London Ontario, population around a half million.  Let's say it's windy and rainy, a couple of shingles blow off your roof, and you have a leak.  You decide to find a roofer to fix it.
If you type  "fix leaky roof repair Strathroy Ontario" into Google, you get something like this:

The first 3 listings are paid ads.  They pay Google every time someone clicks on the ad.  See the teeny tiny yellow boxes?  That shows you it's a paid ad.  They might be paying upwards of $2-$3 bucks every single time someone clicks those ads.  Same for the ones along the right hand side.
See the little colorful square with the lady in pink?  That special listing is for a friend of mine that I train jiu jitsu with.  He has a roofing company.  He has dozens of little free spots just like this all over Google with his cell phone number right in the ads.  He used to get tons and tons of qualified prospect calls every week until he lost his cell phone.  I tried to show him how to use a special kind of number that tracks all calls and redirects them to his staff, but he didn't listen to me.  So now his ads are wasted.  I can teach you how to be smarter than him.
Imagine if someone typed into Google your suburb name and the phrase "landscape designer"….would you show up?
Would you like to?
WARNING!  You don't have to pay a king's ransom to some overseas dude that claims to have magic powers.  It's actually quite simple once you learn the basics.
I've prepared a short list, what I call a "CHEATSHEET" for you.  It's a single page document that you can download, print off and follow along like a step-by-step checklist.  It will help you to finally own a website that can get you found by Google in your town when someone searches for you.  
You can get access to the cheat sheet via email, just CLICK HERE. fill out the form and hit the big button.