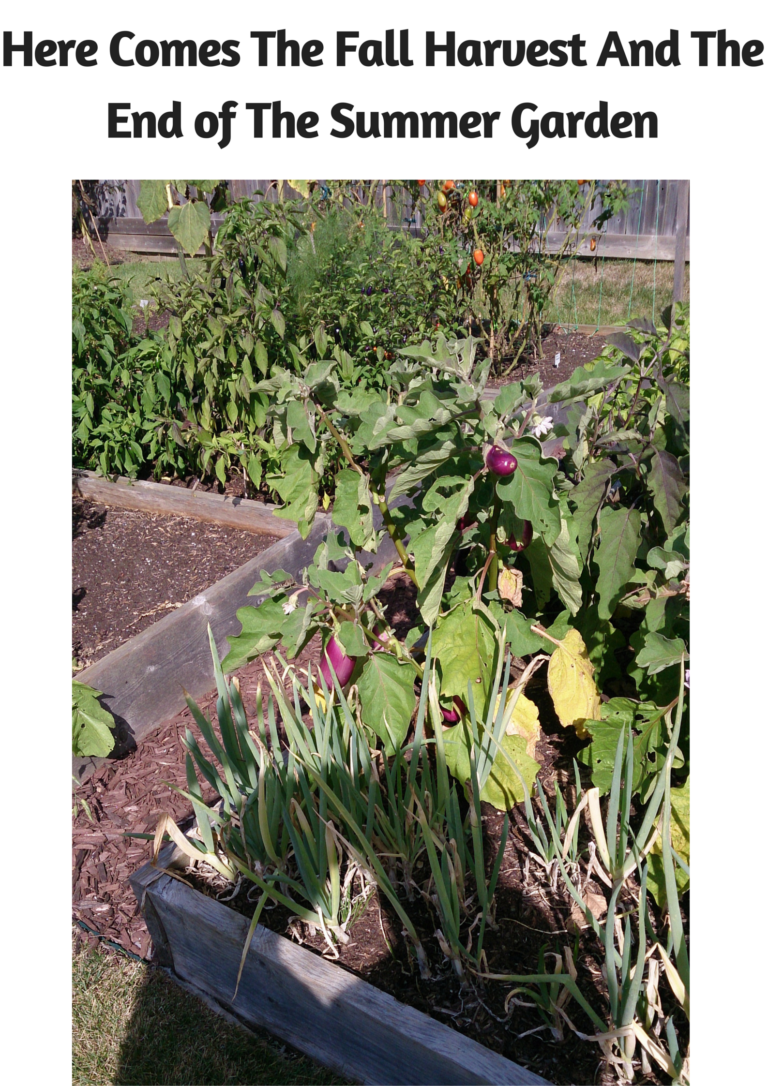 Welcome dear reader!
Come on in and stay a while.  Warm yourself by the fire place.  Can I get you a cup of hot coffee or tea to enjoy?
You're probably wondering what happened to summer.  One minute it was here, the next it was gone.  Did it seem fast to you?
Such is the nature of the gardener, isn't it?  We notice seasons changing, little signs that the nights are getting cooler and the tomatoes are nearly done.
I've been combing the blogosphere this week collecting a basket of great gardening posts about the fall harvest just for you.  It seems everyone is picking everything they can before the frost or next dramatic change in weather.  We sure noticed it!  The last few days the temperature is only a degree or two above killing everything at night.  
This Week In Gardening
What's going on in New Jersey?  Find out what's ready to pick at the Carbone Garden.  There's a great little video documenting a season's worth of effort.  This is a smart idea, I need to take more notes throughout my year.  I find my memory ain't what it used to be.   Do you take videos of your garden to track your progress?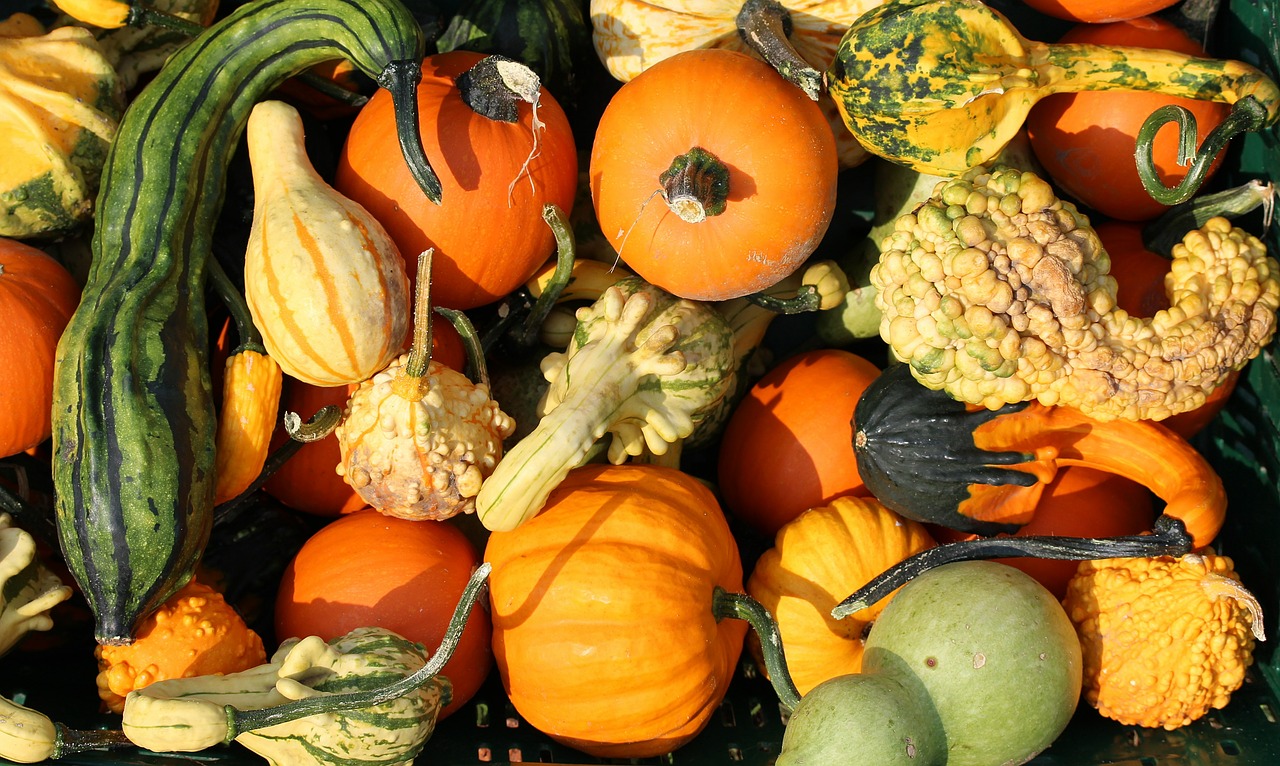 What's growing in zone 6a?  Kathy and her puppies have a pile of gourds and fruit.  I keep forgetting it's nearly pumpkin season.  What do you like to cook with your pumpkins?  Kathy also grew some gorgeous Calico corn – it just screams AUTUMN IS HERE!
What?  Combining hot peppers with pumpkin?   This is a straight up DIY cooking project disguised as a pepper project.   Are you up for it?  This looks hot, spicy and tasty.
We made a big batch  (and by "we" I mean I did very little) of apple-pear-vanilla-rum-butter and canned over a dozen jars yesterday.  It smelled so great at my house!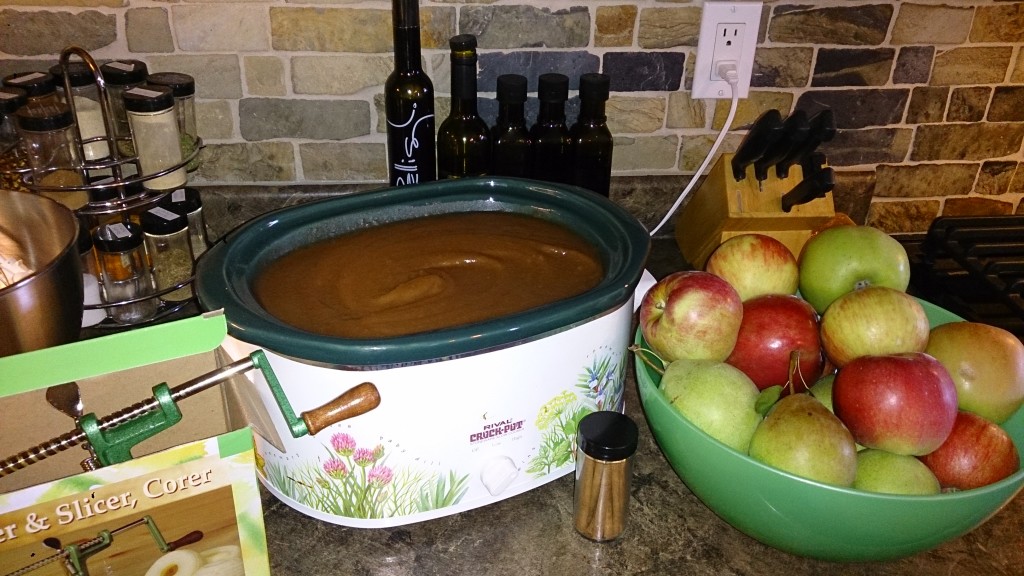 The amazing Melissa has compiled a giant resource list for us.  This is a brilliant compilation covering fall garden maintenance, flowering bulbs, zone pushing, overwintering and protecting and a whole lot more.  This is one of those lists that is just begging to be shared on Facebook and bookmarked!  I was going to do a similar list and she beat me to it, so I think everyone should read it and promote it.
Got maple leaves?  Now you have the step by step tutorial on how to create a crafty gorgeous bouquet centerpiece.  Justine has beautiful photographs in this post, I know you will love it!  This gives us a great reason to pull on our jumpers and go for a nice brisk fall walk to find some leaves.  Remember to check them for spiders and other hitchhikers before bringing them into your kitchen.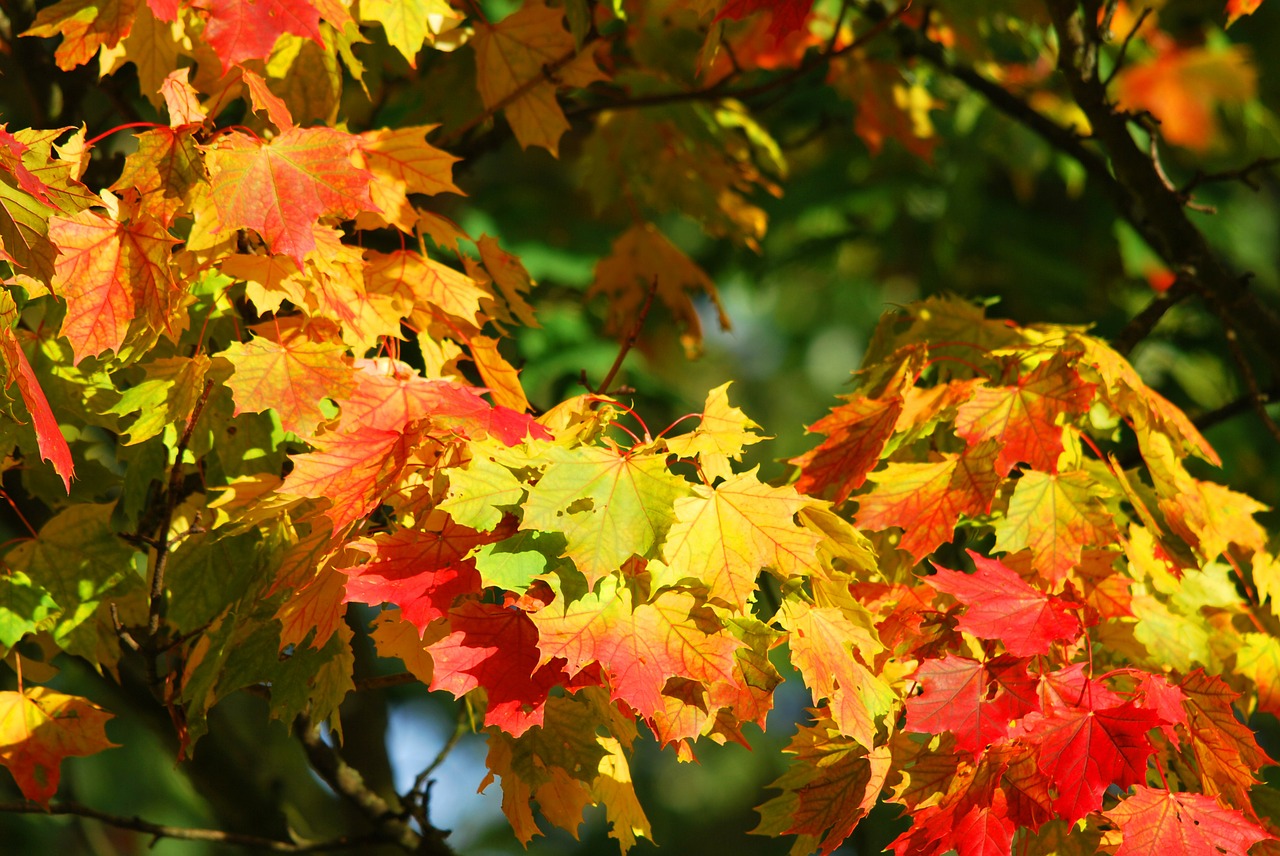 The fabulous Dee Nash has a fall treat for the eyes with the gorgeous photography in this post.  Ever seen a coxcomb?  This sensational piece is loaded with flowers and plants from Dee's personal cutting garden.  WARNING – this post might make you a little jealous.
Thomas is talking about a time when real men picked apples.  Right off the tree.  Then crushed them and made delicious booze.  It was a simpler time when hard apple cider was a fortifying drink to keep the winter chill away.  I picked 41 pounds of apples last week … where's my oak barrel?
 The fabulous Jane Perrone asks "What do I do with green tomatoes?"  We were so lucky this season, nearly everything in our tomato patch either ripened or rotted.  But what if you have a few pounds of green tomatoes, a dying vine and frost approaching?  Relax, Jane will guide you!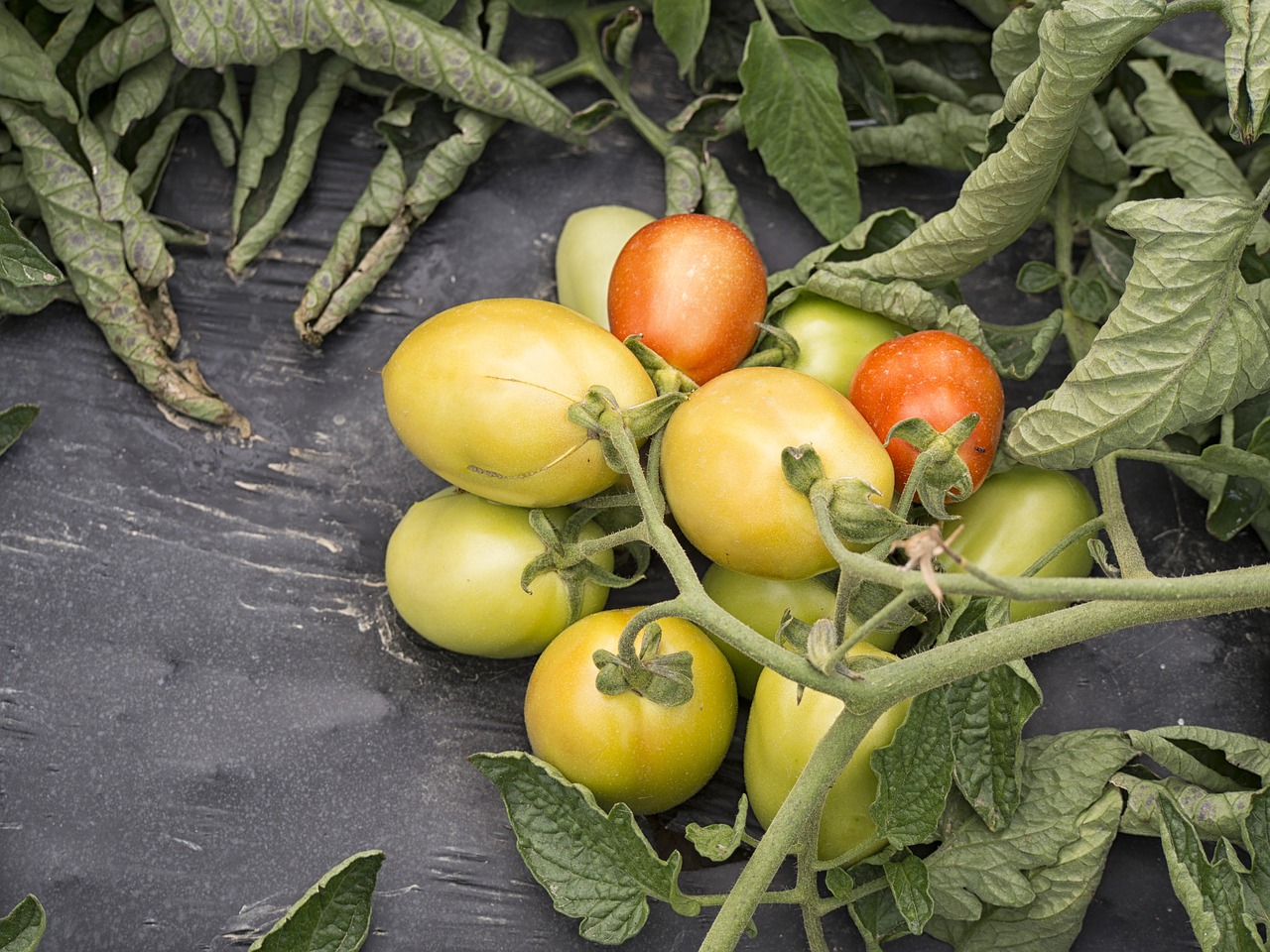 What do you do with herbs with winter fast approaching?  Mark lays it out for us.  From his grumpy little Thyme plant to his amazing Lemon Balm, if you love herbs check out this great post!
Tara breaks down GARLIC!  I have become a garlic fanatic, and this season we are planting more than ever before.  I use a ton of it in my hot sauces and the taste of home grown garlic blows the doors off the bleached stuff in the store from the Far East.  Tara writes about VARIETIES of garlic and her favorite nuances and flavors.

This week Falia and I picked the last of our heirloom tomatoes, our hot peppers including Naga Vipers, Trinidad Maruga Scorpions, Ghost Peppers, Chinese 5 color peppers, Green and Purple Jalapenos, our Ping Tung Eggplants, Anaheim and Napoleon green peppers, some parsley to dry, and a few scallions.  We still have Dragon Carrots and golden beets in the ground, our fennel will get picked this weekend, and our poor zucchini plant, still with 3 yellow flowers on it, has called it a season after producing amazing volumes.
Our sunflowers were doing great until last Wednesday.  The I saw a blue streak and heard a shrill scream … BLUE JAY ATTACK!   Falia gave me some white gauzy fabric leftover from spring that we had used as shade cloth to protect some tender seedlings from sun scald.  I wrapped each sunflower head individually with a square of gauze and then used the ultimate gardening tool, Duct Tape, to secure it.  I have 9 sunflowers that look like ghosts in the garden for the next 3 weeks until harvest.  Last year the birds destroyed half of my sunflowers, this year I was ready!  (And yes, I left a couple for the birds to enjoy)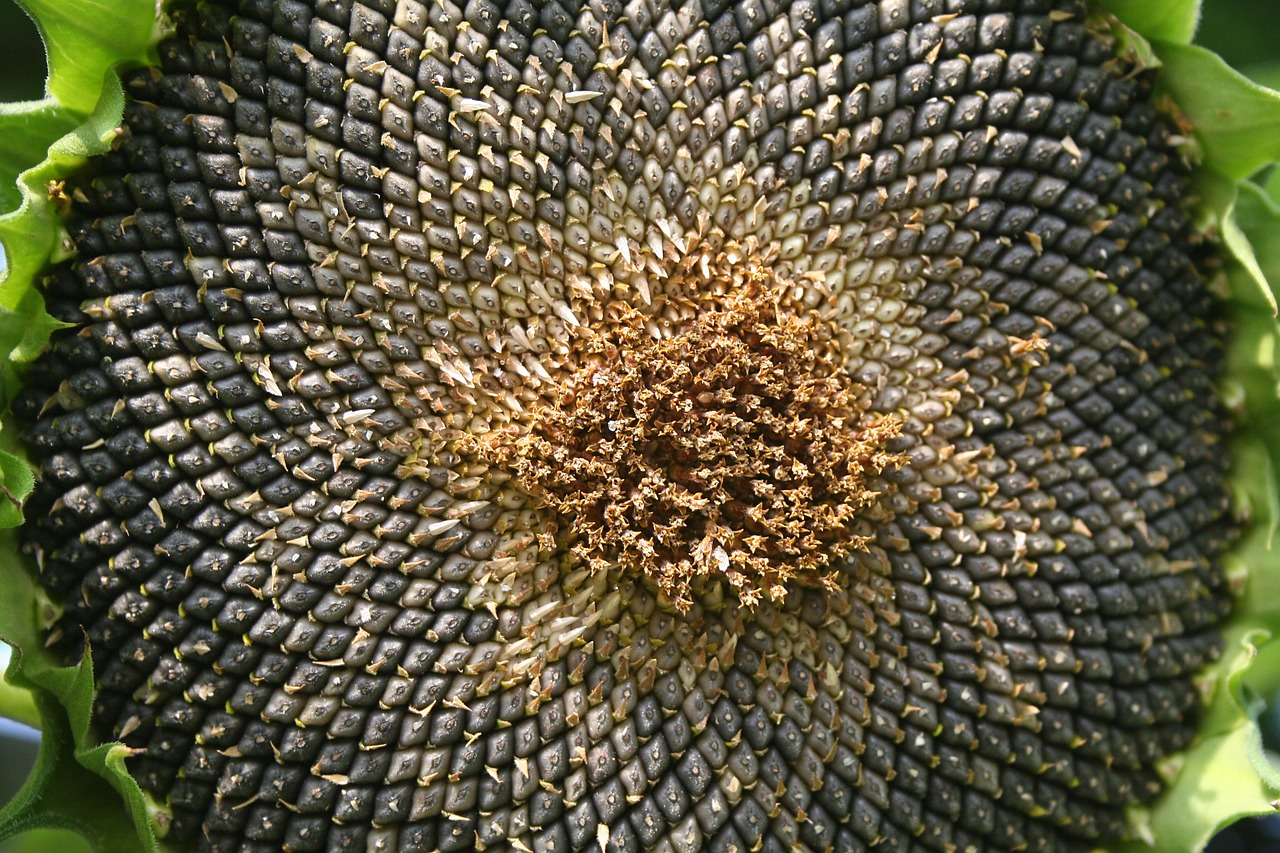 Many people like to clean up their garden in the fall, and then do amendments in the spring.  Not us … we like the garden beds piled high with compost and leaves to break down over the long winter months.  After the beds are cleaned up, we'll do some soil testing and decided which amendments are necessary in each area.  We picked up a load of bags of organic manure and compost, and we have been saving and drying egg shells for months.  In the spring there will be nothing left to do but a little cultivating and we'll be ready to plant.  Dreaming of spring planting already.
What soil amending do YOU do?  Do you do it in fall or the spring?  Leave me a comment below with your tips!