Cathy Rehm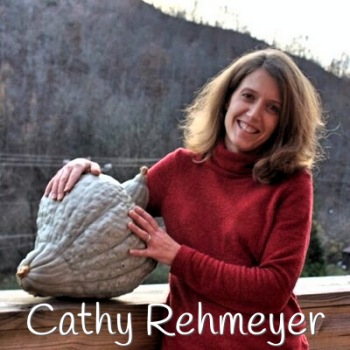 eyer is a gluten-free cook, a medical school professor and a year-round gardening enthusiast from Kentucky. Her neighbors are distant and ancient relatives of the infamous Hatfields and McCoys. To say her property has a bit of a slope is … well … an understatement. Cathy is gardening on the edge of a massive hill. Think ski run garden.
The unique micro-climate created by the hills combined with poly tunnel strategies allows Cathy to garden the entire year. Imagine the joy of fresh veggies year round!
In This Episode You Will Discover:
secret weapon – the science of low tunnels for year round gardens
bonanza – 3 types of tomatillos
tips for hillside survival when planting and weeding
from container gardening to gorgeous terraced rows
Sponsors
Resources Mentioned
Mother Earth News:   http://motherearthnews.com
Eliot Coleman – 4 Season Farm
Margaret Roach – A Way To Garden
This is the book Cathy mentioned on the show!

Our Guest's Links
Follow Cathy Rehmeyer on Twitter:  http://twitter.com/ma_hubbard
Visit Cathy's fantastic gardening blog:  http://motherofahubbard.com
Follow Cathy on Facebook:  http://facebook.com/motherofahubbard
Watch the Podcast Interview Here:
Transcript:
Coming Soon!
Listen To Cathy tell us about 4 season urban gardening Here :
Podcast: Play in new window | Download | Embed