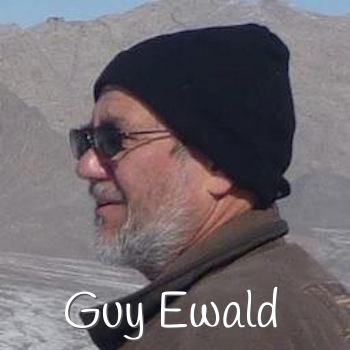 Guy Ewald is known as The Combat Farmer.  His current mission to give people the knowledge and skills they need to be self-reliant stems from his time in the middle east teaching gardening.  Guy worked alongside Special Forces troops in Afghanistan working on global agriculture projects.  Imagine building raised garden beds out of the only materials available — sandbags filled with gravel.
Guy is a whiz at teaching gardening techniques using 1880's technology combined with 21st century strategy.  He shares some incredible stories in this episode not just about the unique challenges of growing food in the Middle East, but also the rural climates of Texas and Idaho.
In This Episode You Will Discover:
from 3rd generation farmer in Minnesota to growing pomegranates in Afghanistan
growing BIG – strategies for large sunflowers and pumpkins
why you shouldn't try to be a "know-it-all" in the garden
can you really teach an old gardener new tricks?
Sponsors
Resources Mentioned
Our Guest's Links
Follow Guy Ewald on Twitter:  http://twitter.com/thecombatfarmer
Visit Guy's resource blog: http://www.combatfarming.com
FAF Developments:  http://www.fafdevelopments.com/
Watch the Podcast Interview Here:
Transcript:
Coming Soon!
Listen to Guy tell us about gardening in a war zone Here:
Podcast: Play in new window | Download | Embed