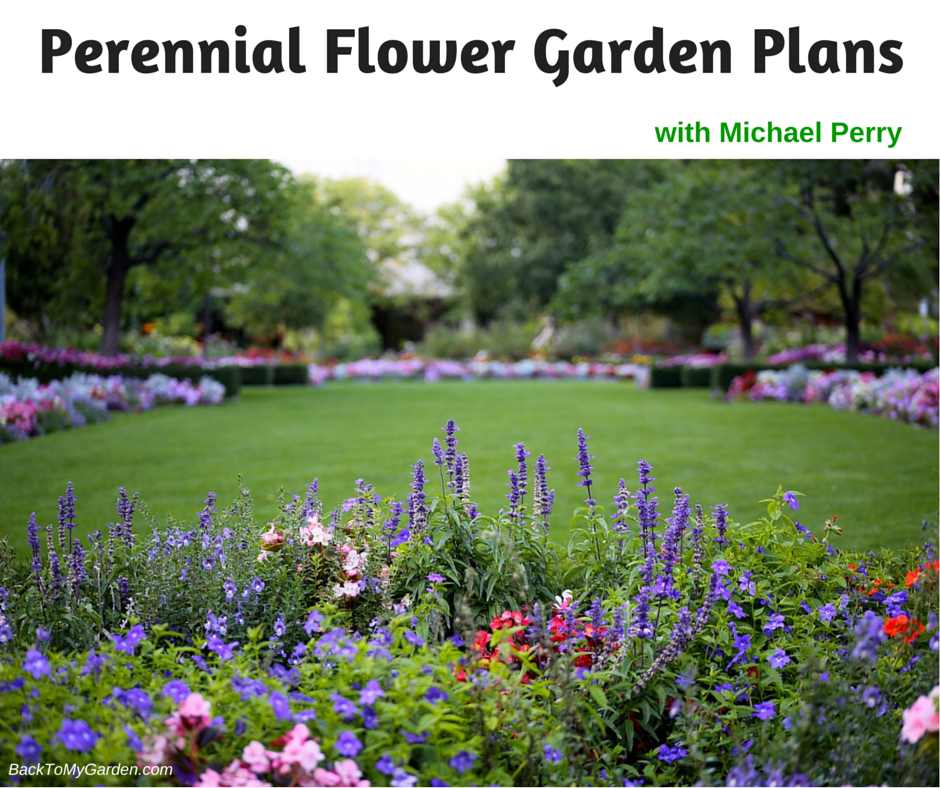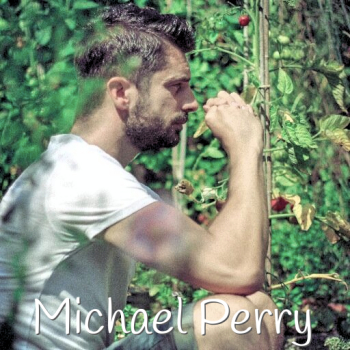 Michael Perry is the equivalent of a garden rockstar in the UK!  He appears regularly on British TV educating the public on exotic new plants and must-haves for the season.  He is the resident plant hunter for Thompson and Morgan, one of the oldest seed companies in Europe.  Michael gets to travel the globe seeking out new flowers, shrubs and plants and recommending them to serious gardeners and hobbyists alike.  He has been in the soil most of his life, starting a garden as a young child and attending shows since his teens.
He advises gardeners to embrace colour in the garden when he speaks on the BBC and QVC channels.  He has promoted the world's most expensive flower, the world's only black hyacinth named "Midnight Mystic".
In This Episode You Will Discover:
the brightest hydrangea available anywhere
the world's first yellow snowdrop
garden design ideas from the top plant hunter in the UK
the backstory behind the most expensive flower bulb in history
what its like exploring the globe and being on TV as a gardener
flower garden pictures and design plans for beautiful patio gardens
Sponsors:
Resources Mentioned:
Thompson and Morgan:  http://www.thompson-morgan.com/
Midnight Mystic – the world's only black hyacinth
This is the book Michael mentioned on the show!

Our Guest's Links:
Follow Michael Perry on Twitter:  http://twitter.com/gardening_greek
Visit Michael on the web:  http://planthunteruk.wordpress.com
Follow Michael on Facebook:  http://facebook.com/planthunteruk
Watch the Podcast Interview Here:
Transcript:
Dave:  Well good morning, good afternoon or good evening, depending on where you are in the world when you listen to this.  I'm Dave Ledoux and welcome to a special edition of Back To My Garden.  Today we have an incredible guest joining us from Suffolk in the United Kingdom.  Michael Perry goes by the handle Gardening Greek.  He is a plant rockstar, he's a British TV celebrity with appearances on QVC and BBC. He's also the resident plant hunter for Thompson and Morgan.  For those of you in North America who don't know Thompson and Morgan, they published their first seed catalog in 1855 making them older than the entire country of Canada!  So with that brief intro let me welcome to the show Michael Perry.  Hi Michael!
Michael: Hi, how ya doing?
Dave:  Good thanks.  I kind of gave you a rough introduction, I want to get to hear your story a little bit and I know our listeners for sure want to get to know you.  Can you take a minute Michael, maybe share with us a little bit about your background and how you got into gardening?
Michael:  Well, I think it's kind of in my blood.  I think in life you're only really good at one thing and there's one thing that comes naturally and to me that seemed to be plants.  And Latin names and the knowhow.  So ever since I was a toddler kind of gardening with my grandparents it was really kind of the only thing that interested me, and the only thing I was good at.  My grandparents used to have a very big garden and grew chrysanthemums, dahlias for exhibiting in local shows, and I soon got the bug from them.  I took over my parents garden quite soon.  And then throughout my teenage years I was still gardening even on the school garden, even though I was trying to keep that secret from my friends at the time because obviously it's not cool to be into plants and gardening when you're at school.  And then straight from there I went to college and then after that joined Thompson and Morgan which I can tell you more about in a moment.
Dave:  Brilliant!  Now for those of you driving in your cars stuck in rush hour traffic listening to us I'm going to have all of Michael's links on the blog.  It will be at BackToMyGarden.com/35.  That way you don't have to try to text one handed and take down the notes.  Michael has a brilliant Twitter, a lot of followers @gardening_greek and then you've got to check out his blog, he's got his TV show reels and all of his programming there it's www.planthunteruk.wordpress.com
Now Michael you started at a very early age.  Did you ever get to go to some of those local shows, competitions?
Michael:  Yes, I did.  And when you're a kid there's childrens classes as well.  I remember there was often a class for Garden On A Plate.  I created these miniature gardens on a dinner plate and that was quite fun with little mossy pathways and miniature flowers.  I kind of developed from there and I think I started to display some of my own cut flowers.  For awhile I got into baking as well and I did a little bit of baking in the shows.  I was getting into lots of flowers and produce shows right from a young age until late teenage years.  I just haven't had time as much in recent years because of travelling a lot for my job.
Dave:  Your job is very unique.  There's only a small handful of specialists, experts.  What's the day like for you now?  I know we're here recording this in the middle of summer, by the time it comes out in autumn.  What's your life like working at Thompson and Morgan?
Michael:  This time of year it's obviously really sunny so I'm spending a lot of time dealing with the plants.  This is the time of year when we'll be selecting new petunias, new begonias, geraniums, all those bread and butter varieties.  But also more unusual plants.  You've got Laurentia Isotoma, we've got some buddleia breeding now as well in our own breeding programs.  And as New Product Development Manager I coordinate all that.  I'm going out there talking to different growers, breeders, different plant suppliers all around the world.  Getting to know those plants.  Putting all the promotions together, so all of the marketing and the horticulture nitty gritty.  So I need to know what I'm talking about so to then be able communicate about that plant, to launch it in our mail order plant catalogs, the website and also when I sell those plants through shopping channels.  And then different PR opportunities.  In the UK I try and get the plants from Thompson and Morgan onto various different shows.  There's makeover shows some of the time, different gardening shows, Great British Gardening Revival did a lovely piece on bedding last summer.  It's a hugely varied job and you absolutely hit the nail on the head when you said there's only a small handful of those jobs in the UK, if not in the world.  I feel very very fortunate.
Dave:  I tell my friends in North America that the United Kingdom is a decade ahead of us in gardening, if not a century in some places.  You have your own reality TV shows where gardening is featured.  Talk a little bit about QVC for example, that's not happening over here but it's a regular occurrence for you in the UK.
Michael:  QVC is really big here as well as Ideal World, there's two channels that we do work on.  And it's basically, it sounds really crude, but selling plants through the TV.  You've got various products that are shown throughout the day.  These channels are 24 hours.  So it could be anything from a juicer to a hoover or a steam mop, but in our case we are selling plants and that's a brilliant way to do it because you can have small video transmissions of those plants.  You can also have them live in the studio and I talk them through.  It's not a hard sell it's more of a horticulture program because I'm trying to help people understand not just why the plants are good for them but also a little bit about the care of them, and a bit of how-to.  The show that we have is probably, I would say, is the UK's only regular 1-hour gardening show that is on weekly through the year.  We've always got a range of different plants and it's fun as well, it's quite relaxed delivery.  Really lucky to be part of that as well.
Dave:  It really struck me how there's no traditional selling involved in that.  You're coming as an authority figure and almost like a teacher or a coach.
Michael:  Almost like a product ambassadors, like the gardening experts we are going on there to show people the plants because a lot of people that would sit at home watching TV wouldn't necessarily be the people that would be the people to go out to garden center retail stores and be inspired by the plants that they see around them.  So it's another medium to show people plants and to show them how easy certain choices are for their garden.  A lot of the packs that we do also include the pots, and the compost so we're giving people a whole package so they can get into gardening and prove that it isn't as terrifying as a lot of people imagine.  It does really well.
Dave:  Nice. We have a very web savvy listener base Michael and I'm going to send them over to your blog.  On your highlight reel you have a short clip of a very expensive plant.  What was the back story on that because my wife couldn't believe it.
Michael:  Yes!  It's actually 2 things on there.  The world's first Yellow Snowdrop which we bought a bulb off eBay for about 700 pounds a few years back.  And we're trying to put that into production so we can get Yellow Snowdrops to a wider audience, that's what we're looking to do at the end of the day at Thompson Morgan is bring the more unusual plants, plants that perform in a different way, in a better way and pass those on to the customer and share our finding.  But also at the same time that was an opportunity for me to talk about Hyacinth Midnight Mystic which was actually our biggest investment in a new plant ever.  That cost us, three bulbs of that cost us 150,000 pounds.  That was one of our biggest new product investments but it's the world's only black hyacinth and it remains the only black hyacinth even 15 years after it's launch.  It has some really unique genetics in there that not only give you the dark black coloring but also a different fragrance that's a bit spicy, a little bit nose friendly, I'm sure you know hyacinths have a really overpowering sticky-sweet fragrance that a lot of gardeners at home cannot stand when it's indoors on the dining table.  A real benefit.
Dave:  Wow!  We have a whole bunch of listeners that just jaw-dropped.  Could you buy a new Mercedes or one bulb of hyacinth?  That is a unique story.  Congratulations.  I want to shift gears on you and talk about, you're an expert now and you're an ambassador, everything you touch obviously just blooms and you have green thumbs.  Did you ever have a moment when you had a catastrophic disaster in the garden where things went horribly wrong that maybe you could talk about humorously now?
Michael:  I think probably one of my first gardening experiences was that.  We had grown various plants at school, we had grown some young plants of Tradescantia, the houseplant form sometimes known as Zebrina as well in the UK, and we grew these plants from cuttings in jam jars so really we did a great job of it.  Took it home ready to plant it out and for some reason I was going to plant it into the garden, obviously I didn't know quite know what I was doing horticulturally back then, but before I planted it I just stood back and stood on the plant.  And I remember I was only 5 or 6 years old and I just cried for hours because this was my first plant that I had grown and I had actually annihilated it with my foot so I wasn't too impressed.  But that was probably my earliest gardening disaster, there's been plenty more since then because I'm really quite a realist when it comes to gardening and not everything goes right.  A lot of plants that I put in my garden fail, but that's part of it.  I think people shouldn't be too put off by it.  Everybody's got a different soil, everybody's got a different microclimate in their garden, so plants are not always going to behave in the way maybe you expect or the way they say on the label.  Trial and error, don't be disheartened.
Dave:  Good advice. I know Prince Charles is quite a gardener, isn't he?
Michael: Yes! He is, and he's actually grown some of Thompson and Morgan's hellebores in his border, so we're really please to have those there.  I did visit the garden about 5 or 6 years ago and it's lovely.  He's got a border of just black and white flowers too.  He really knows what he's talking about when it comes to horticulture and he's a brilliant ambassador for it as well.
Dave:  Nice.  Now I'm going to pin you down because I don't get to interview you very often.  I want to talk about trends.  I know things come into vogue, and I know some things become passe.  What's hot right now?  And what's kind of losing favor?
Michael:  I think what's hot this summer is color.  Really.  
People aren't ashamed of having color in their gardens anymore.  It used to be all pastel a couple of seasons ago, but now people are really going out there having the colors they want to grow.  It could be bright fluorescent colors, psychedelic colors, we've got some really great new Gerberas for example which have some of the brightest colors you could imagine.  These are new breeds suitable for outdoor growing as well so they're a range called Landscape Gerberas which have big, almost 5-6 inch blooms which are great for patio pots outdoors in the summer.  They'll need winter protection but we've also got a sister series called Garvineas which you may have across there which are hardy Gerberas which you can grow in your borders the same way as you would lupins, delphiniums.  Slightly smaller flower, but you've got a lot more of those.  So very excited about those.  And what they bring is that psychedelic color so I think this summer we're seeing a lot of bright colors for sure.
Dave:  Fantastic!  I actually wrote that down while you way sharing …"why you shouldn't be ashamed of color in your garden".  That will be the headline for this interview.
Michael:  Go and Google a hydrangea called Glam Rock because that is one of the brightest Hydrangea macrophylla you've ever seen.  And that's one that's been selling very well for the last couple of years because not only is color popular in the garden at the moment but people are starting to grow more shrubs as well in the UK.  They're moving away from bedding a little bit and are looking for things that have a bit more longevity in the garden so shrubs are popular.  Also small trees.  But also the concept of using perennial plants as bedding so when you do that you can actually use maybe Penstemons as an alternative to Antirrhinums, commonly known as Snapdragons, also various Coreopsis Gaillardia, perennials you can use in a bedding scheme so you've almost got bedding that you don't need to replace at all at the end of the season.  You can use it as an ever changing kind of tapestry of bedding scheme that's got some perennials in as well as the annuals that are dotted around as well.  A couple of different concepts there.
Dave:  You just won a fan.  My wife is grinning and pointing at me because we have giant Gaillardias in our garden and she's been planning to add Snapdragons next season.  And she's Greek too.  From Sparta.
Michael:  Oh, ok!  Excellent.  My family is from Salonika.
Dave:  I want to shift gears on you again.  I want to talk about, because your job intensive and a lot of responsibility, what's your garden like this season?  What are you growing that you're proud of, and is there anything that is frustrating you?
Michael:  Haha!  My garden, I have to admit, hasn't always got the flowers I want in there because of time restraints so it does tend to have what I would call leftovers.  Just plants that are excess from our trials, things like that.  So it's kind of not necessarily planned out to a T but it has lovely unique plants in there.  You'll see a lot of plants that aren't really shipped to the public, so a few interesting bits in there.  But it's hard to upkeep it because I do travel a lot, not just during the shows and shopping channels, but also travelling abroad to various trade shows, also those different growers and breeders.  Mainly across Europe but it does keep my schedule going quite quickly so I don't always have as much time in the garden as I hope.  Which is why I do have a few more perennials dotted around here and there.  Some great Alstroemerias, some good Buddleias as well.  We've got a dwarf Buddleia that is bred by Thompson and Morgan which only ever grows about 4 to 5 foot tall so that's  a really useful Buddleia because a lot are invasive, self-seed everywhere, they'll basically take over your garden.  But what we've got here is called Buddleia Buzz, and that's a garden-friendly Buddleia so great to have some of those in the garden.  Also works really well in patio pots as well.
Dave:  When you said buzz you made me remember, down in the United States they're having a catastrophic drought and all their bees are dying.
Michael:  Brutal.
Dave:  How are the pollinators in your part of the world?
Michael:  It's good.  There's been some big initiatives to try and get more bee-friendly plants, also plants that will attract butterflies in the garden.  So that's why the plants like Buddleia are popular at the moment.  Also Echinacea, Oriental Poppies, lots of those they're great.  "Perfect for Pollinators" is a promotion by the RHS, Royal Horticultural Society across here which has been really great for reaching out to the public.  Trying to get people to grow those plants that are going to attract those pollinators in the garden.  There's a real movement towards those again.  It's almost another trend in gardens at the moment across here.
Dave:  Excellent!  Now is the time in the show when we play Five Quick Questions.  This is your chance to drop wisdom and experience for beginner gardeners.  Are you ready to play?
Michael:  Yeah, no worries!
Dave:  Question number one … what do you think, in your opinion, stops most people from trying gardening?
Michael:  Probably because it's often seen as quite difficult and complicated because there's a lot of horticulturalists out there who only insist on using the full Latin names, or telling people they need to grow it this way, and this is the only way to do it.  But actually if they just relaxed and did it their own way and you don't have to know the full Latin names you can just have a go, which is what I was saying before, and see.  That's probably what puts people off.  The horticulturalists already know about it and make it a little bit untouchable sometimes and that's why someone like myself, I want to make it accessible to a wider range of people.
Dave:  Fantastic!  Michael started at five years old ladies and gentlemen, five!  Come on, have that childlike innocence.
Number two … you've learned from some great teachers … what is the best gardening advice that you've ever received?
Michael:  Specific gardening advice?  Well, I suppose one of the things I'm learning ,not just personally but also through the company I work for and talking to customers, is the importance of things like compost.  A lot of our customers will grow plants in a compost which is maybe reasonably priced, being bought from the big retailers but not necessarily of a good quality.  So they will grow the plants in that compost and then have a failure and blame the plants which is not great for the company I work for but, also it kind of highlights to me that you do need to choose a good healthy medium in which to grow your plants.  You can't just buy any old cheap compost and expect to have those results because the plants need the goodness, they need the food, the water the minerals, just like humans do.  It's the same for plants.
Dave:  So to sum that up, you are what you eat, and your plants are what they eat.
Michael:  Absolutely!  And also fertilizers, people are often flummoxed by fertilizers but there's some great ones in the marketplace.  They're a little bit simpler, you don't administer them as often, but the results that you see when you use a fertilizer is astounding a lot of the time.  So people, that little bit of care.  And also, I suppose, another one is deadheading your plants … your bedding plants, your basket plants.  If you don't dead head them, then they're going to run to seed, they're going to stop blooming.  To realize that the difference that that can make are pretty massive as well.  Sometimes the difference between having a disappointing garden in the summer and one that is going to blow your mind.
Dave:  I have to share a confession with you, my wife lets me make my own mistakes in the garden.  And my theory is if a little fertilizer is good, a lot must be even better like steroids.  
Michael:  You have to be careful you don't burn the plants you know.  Too much fertilizer will just sit there, won't be used and will burn so I'd say there needs to be a happy medium.
Dave:  I'm totally guilty.  And then it looks unhappy, so what do I do.  I give it more.  I'm good at killing things in the garden, I'm still learning.  
Number three … in the old days if we wanted to learn about plants we'd go to the library.  Today we have the internet.  For a novice gardener, can you recommend two websites that they'll find useful?
Michael:  Firstly the internet is a good and a bad thing and I think a lot of people, some people out there who are trying to give people gardening advice might just Google it and get their answer.  But you need to go to the places that are known trusted sources because there are a lot of different opinions but you want to get the best help you can.  First one is obviously the RHS.  Royal Horticultural Society's website is absolutely packed with all sorts of advice, tips even diagrams of what to do, all that tricky Wisteria pruning, things like that.  Excellent place to go.  Also one I go to regularly for pest and disease advice would be BBC Gardener's World website.  That has a great almost step by step way to identify those insects and also look at your plants and what could potentially be wrong.  I don't know everything about gardening and horticulture and certainly pest and diseases probably one of my weaker areas so I am using that website a lot to learn and teach myself about it.  Really recommend those two.
Dave:  Excellent.  Oh, Micheal let's promote Thompson and Morgan's website too.  
Michael:  Ok, www.Thompson-Morgan.com and on there we have a whole range of seeds.  Quite a lot of that is sent worldwide as well.  So you can hop on there, see the range.  We sell a lot of plants too, but that's just in the U.K.  But, of course, you can browse, have a little look, and see what you could have bought …. sorry! <laughs>
Dave:  There's whole bunch of people clicking right now, and Christmas shopping.
Number Four … for somebody who wants to learn about plants, and they're brand new, what's a good book to start them off on?
Michael:  A good book?  Again, a lot of the books I used when I was growing up were RHS books.  Also,the kind of expert range, I don't know if you've heard of those.  Dr. Hessayon books, they're probably some of the first books I read.  They're available on all different subjects … you've got Houseplant Expert, Bedding Plant Expert, Fruit Expert, so they're a really, really great place to start.  So if you can find those online, maybe pick up some second-hand copies, their the books I started out on.  Really good.  
Dave:  Have you been "bugged" by friends to write your own gardening book yet?
Michael:  Yeah, actually I've got a few different ideas for writing a book, but it's having the time to do that.  I barely have time to write a blog sometimes.  I guess I need to knuckle down and put some notes together, probably four or five different ideas.  Yeah, I need to think about that again.
Dave:  Good, good.  Question Five, it's a bit of a fun one.  In your opinion, what's the number one thing every new gardener … or I guess old gardener … should try to grow next season?
Michael:  Which one plant?
Dave:  Yeah, what would be something that you would say "hey, try growing this next year as an experiment"?
Michael:   Oh God, there's so many things.  I really don't know where to start.  I've talked about the Gerbera's …. actually Begonias.  Because they're often thought of as being old-fashioned and the flowers that our grandmothers used to grow.  But especially in the U.K. now there's a massive range of different begonias that are so weather-proof, tolerant to all different temperatures, conditions.  Long-flowering as well, in the U.K. they'll flower from the end of June all the way to the end of October.  And we've got some brilliant cascading varieties that are being bred which will flower on and on and on.  And, obviously with begonias, they'll flower in the shade as well, a lot of people in the U.K. have shady patios, shady corners, and begonias are one of the only things that will grow there successfully.  I would really pick out begonias.
Dave:  And for the super-ambitious … the Yellow Snow Drop or a Midnight Mystic.
Michael:  Yeah, the Midnight Mystic.  Probably about 10 pounds a bulb when we sell it to the customer, so it's a big invest, but it is worth it.  Because, like I say, it's got that dark, black pigment that you won't see in hardly any other flowers, and that really different fragrance too.
Dave:  That would make a wonderful gift.   Well, we've covered a lot of ground, Michael.  You've been a brilliant guest.  I actually want to give you the last word on the podcast today.  Do you have either a pearl of wisdom or a note of encouragement for our listeners out there on our gardening journey?
Michael:  Not sure I want that level of responsibility <laughs>.  I would say, just don't be daunted by anything to do with gardening and plants.  Give it a go, and it's so rewarding.  Perhaps, if you haven't started anywhere before, maybe sow some seeds, because even though that's potentially more difficult than planting things, it's ultimately more rewarding, and it'll give you that "bug" straight away.  So even anything like sow banana seeds, or even cresses … start growing seeds, and you'll get a feeling of how horticulture works, at the end of the day.  So "give it a go" is my real advice.  Don't be scared of it, don't be scared of gardening.
Dave:  Thank you very much for being on the show today Michael.
Michael:  No worries at all.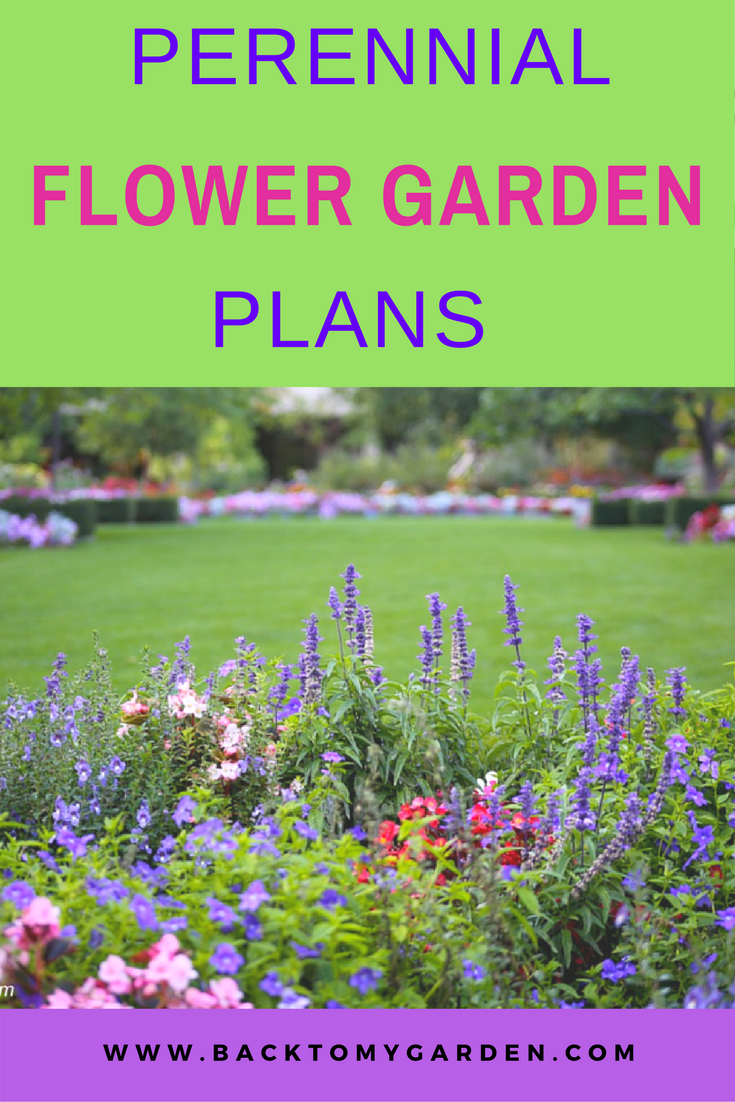 Listen to Michael tell us about perennials here: