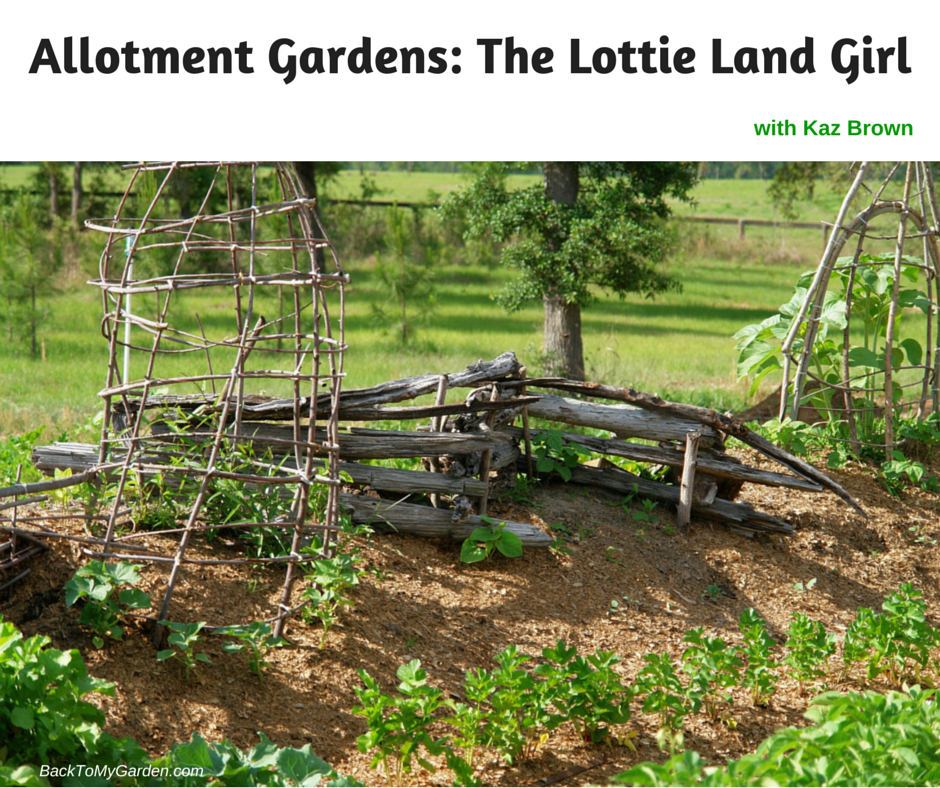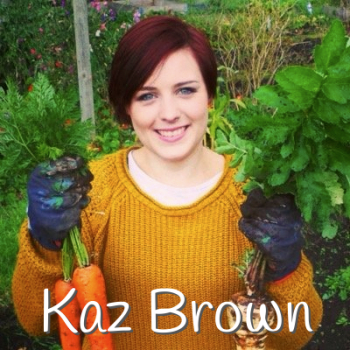 Kaz Brown is living the good life in Stockport England.  She and her husband are passionate allotment gardeners.  Kaz is a brilliant photographer and an avid garden blogger.  And she is extremely patient.  She waited nearly 3 years just for the opportunity to garden.   But wait until you hear where her new plot is!
Kaz has some excellent tips for allotment gardening.
In This Episode You Will Discover:
Kaz's exciting work at Garden Buzz Magazine!
why singing to your potatoes is a secret growth strategy (with additional benefits!)
HOW TO USE THEMES – imagine an entire garden planted with Christmas dinner in mind (BRILLIANT!)
"black leg disease" – how to identify, how to prevent
why Kaz is BONKERS for a particular insect
books for allotment gardening inspiration!
Sponsors
Resources Mentioned
Garden Buzz Magazine – http://gardenbuzzmagazine.co.uk
The Garden Smallholder – http://thegardensmallholder.wordpress.com/
Charlotte's Garden – http://www.charlottsgarden.com/
Royal Horticulture Society – http://rhs.org.uk
This is the book Kaz mentioned on the show!

Our Guest's Links
Follow Kaz Brown on Twitter:  http://twitter.com/lottielandgirl
Visit Kaz's brilliant gardening blog:  http://lottielandgirl.com
Watch the Podcast Interview Here:
Transcript
Coming Soon!