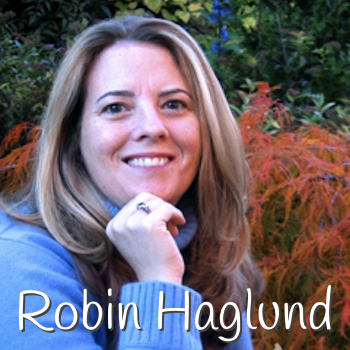 Robin Haglund  is an incredible gardener.  She has spent a lifetime with the soil ranching and farming all over California, Virginia and the Puget Sound region of Washington.  She's a contributor to Growing A Greener World on PBS with Joe Lamp'l, and she's the primary contributor to the Garden Mentor's blog.  When Robin isn't out in the garden, she's also an avid cook, gardening teacher and lecturer, and enjoying the outdoors.  She believes that when you open your heart and follow your passion, great things will happen.


In This Episode You Will Discover:
tips to properly prune raspberry canes
the Sunchoke – an alternative to potatoes
the hottest new gardening trend – it's NOT what you might think!
the 4 letter word that doesn't belong in your garden!
Robin's efforts to raise awareness to combat diabetes
Sponsors
Discover How To Earn Your First $500 (or your next) As A Garden Blogger!  Simple 5 Step System Reveals How To Create Your Own Second Income Doing What You Love Part-Time.  Download instantly for free the Garden Blogger Blueprint Mindmap & Cheat Sheet at http://backtomygarden.com/SECRET
What's the hottest trend in gardening?  Can you really grow a massive garden powered by FISH?  Discover the secrets to AQUAPONICS!  http://backtomygarden.com/FISH
How healthy are you really? Take the test at http://NutritionWeCanTrust.com
Resources Mentioned
Northwest Garden Show – http://www.gardenshow.com/
Annie Haven Moo Poo Tea – http://www.manuretea.com/
Theresa Loe Living Home Grown – http://www.livinghomegrown.com/
Plant Delights Nursery – http://www.plantdelights.com/
Far Reaches Farm – http://www.farreachesfarm.com/
Seasonal Wisdom – http://www.seasonalwisdom.com/
This is the book Robin mentioned on the show! 

Our Guest's Links
Follow Robin Haglund on Twitter – http://twitter.com/GardenMentor
Visit Robin's top gardening blog:  http://GardenMentors.com
Watch the Podcast Interview Here:
Transcript:
Coming Soon!
Listen to Robin tell us all about gardening Here:
Podcast: Play in new window | Download | Embed