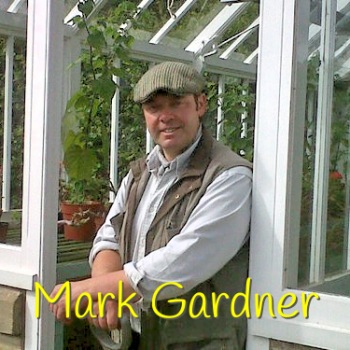 Mark Gardner  is truly a gardener by name and by nature!  He is the supreme commander and head gardener at Bugh Trig, an 18th century Georgian estate near the borderlands in Berwickshire Scotland.  In this interview we dive deep deep deep into what possibly was the best gardening summer ever for the UK! We discuss some of the incredible gardening tips and tremendous wisdom that Mark can share with us.  The daily effort to keep a 250 year old garden gorgeous gives Mark amazing insights.  He believes a true garden never stops.

In This Episode You Will Discover:
the long tradition of the Scottish gamekeeper and estate gardener is a noble one
Mark's love of roses, dahlias and Delphiniums
how winter can help to manage pests in the garden
how to keep mice out of your garden
Phytolacca americana – Virginia Pokeweed
herbaceous borders and 200 dahlias
Sponsors
Discover How To Earn Your First $500 (or your next) As A Garden Blogger!  Simple 5 Step System Reveals How To Create Your Own Second Income Doing What You Love Part-Time.  Download instantly for free the Garden Blogger Blueprint Mindmap & Cheat Sheet at http://backtomygarden.com/SECRET
What's the hottest trend in gardening?  Can you really grow a massive garden powered by FISH?  Discover the secrets to AQUAPONICS!  http://backtomygarden.com/FISH
How healthy are you really? Take the test at http://NutritionWeCanTrust.com
Resources Mentioned
Wellingtonias – The Washington Tree
Top 10 Clever Gardening Tricks


This is the book Mark mentioned on the show! 

Our Guest's Links
Follow Mark Gardner on Twitter – http://twitter.com/BughTrigGarden
Visit Scotland's BughTrig Garden –  http://www.gardenvisit.com/garden/bughtrig_garden
Watch the Podcast Interview Here:
Transcript:
Coming Soon!
Listen to Mark tell us about gardening in Scotland Here:
Podcast: Play in new window | Download | Embed