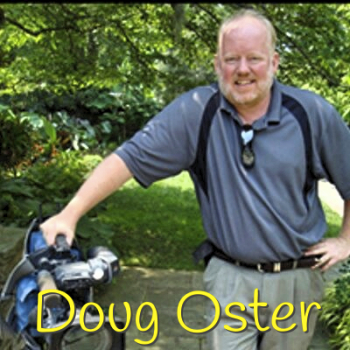 Doug Oster is the Pittsburgh Post-Gazette's Backyard Gardener and co-host of the popular radio show The Organic Gardeners on KDKA radio every Sunday morning. He works as producer, writer and on-air talent for local PBS affiliate WQED-TV.  Doug has hosted, produced and wrote the one hour special "The Gardens of Pennsylvania" for PBS which won the Emmy for Outstanding Documentary in 2009. His fifth book is on sale for the holidays. "The Steel City Garden; Creating a One of a Kind Garden in Black and Gold" demonstrates how to create a garden using Pittsburgh's favorite colors. His most satisfying accomplishment though was founding Cultivating Success, a garden program for foster and adoptive children. The program operates in two counties near Pittsburgh.

In This Episode You Will Discover:
the change in thinking – cabbage worms vs. chemical poison vs. organic methods
the change in gardening pre-WWII and post- WWII…it's not what you think!
the magic of floating row covers and 12 gauge wire
Doug's obsession with gardening 365 days a year in the Pittsburgh weather!
Serenade organic fungicide
Yellow Bleeding Hearts
the secret to disease free tomatoes is hidden on the door to your fridge
growing wasabi – not for amateurs!
Sponsors
Resources Mentioned
The National Gardening Association – http://www.garden.org/
Yellow Torch Mexican Sunflower – Baker Creek Seeds
Savvy Gardening – http://savvygardening.com/
Niki Jabbour's Books

This is the book Doug mentioned on the show! 

Our Guest's Links
Follow Doug Oster on Twitter – http://twitter.com/DougOster1
Visit Doug online and read his garden blog – Gardening With Doug
Doug's Amazing New Gardening Book: The Steel City Garden: Creating a One-of-a-Kind Garden in Black and Gold

Watch the Podcast Interview Here:
Transcript:
Coming Soon!
Listen to Doug tell us about Gardening Here:
Podcast: Play in new window | Download | Embed