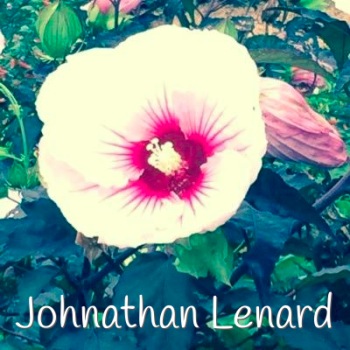 Johnathan Lenard is celebrating his second season of gardening!  His rookie season was a patio garden, and he stepped up in size to a traditional garden plot that he created himself from the grassy yard of a supportive relative.  Johnathan also works at a community garden in Fayetteville North Carolina.  A fan of the show, he tweeted us about his trials and tribulations in his garden and we got him in the studio to share his experiences with you!  Johnathan teaches competitive ballroom dancing and aspires to get his Master Gardener certification.
In This Episode You Will Discover:
the first inspiration from a shade garden filled with hostas and azaleas
fighting Mother Nature just for a spot to grow your own vegetables
what Johnathan learned about gardening from volunteering at the local Food Bank
the victory in patio container gardening – dill, potatoes, bougainvillea, carrots and garlic
the ambitious step up in size – okra ok, tomatoes sad face
the therapeutic value of raised bed gardening and the Wounded Warrior Project
Sponsors:
What's the hottest trend in gardening?  Discover the secrets to AQUAPONICS!  Can you really grow a massive garden enhanced by Tilapia and Bettas?
Attention Garden Lovers!  Do you want to save time, save money and have your most amazing garden ever?  Join the BackToMyGarden VIP Club for free today!
How healthy are you really? Take the test at http://NutritionWeCanTrust.com
Resources Mentioned:
Shawna Coronado – plant a row for the hungry
Organic Gardening – http://www.organicgardening.com/
This is the book Johnathan mentioned on the show! 

Our Guest's Links:
Follow Johnathan Lenard on Twitter – http://twitter.com/gardenyoung13
Watch the Podcast Interview Here:
Transcript:
Coming Soon!
Listen to Johnathan tell us about gardening Here:
Podcast: Play in new window | Download | Embed