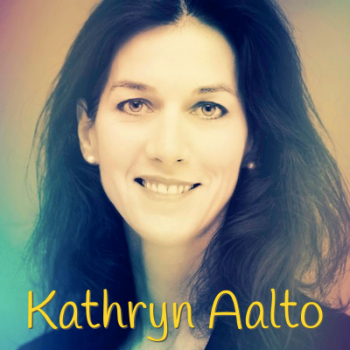 Kathryn Aalto has the gift.  She works with passionate people to design and beautify their spaces.  From container gardens and large lawns to edible plots with pollinators, Kathryn creates gorgeous reality from the land of imagination.  From teaching to speaking and writing, she enjoys every aspect of the creative garden design process.  An American transplanted to Devon in England, Kathryn brings a unique perspective to landscape clients.
In This Episode You Will Discover:
the achievement of a life-long dream to write for Timber Press
Devon – ancient, green and gorgeous
a brilliant career choice for the ambitious – "The Plant Hunter"
garden design pictures in UK estates and gardens
dipping your toe in the Chelsea Flower Show – a whole 'nother level of talent!
turning a garden goldfish bowl into a treasured escape by thinking vertically
the powerful magic of texture in landscape design – use your Mood Board
Sponsors
Resources Mentioned
Timber Press:  http://timberpress.com
David Douglas – Plant Hunter
Crocus Gardening –  http://crocus.co.uk/
GAP Gardens and Plants – http://www.gapphotos.com/
This is the book Kathryn mentioned on the show! 

Our Guest's Links
Follow Kathryn Aalto on Twitter – http://twitter.com/kathrynaalto
Connect with Kathryn through her landscape design blog:  http://www.kathrynaalto.com
Watch the Podcast Interview Here:
Transcript:
C0ming Soon!
Listen To Kathryn tell us about designing beautiful gardens Here:
Podcast: Play in new window | Download | Embed