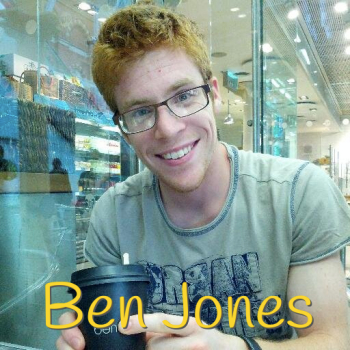 Ben Jones is a professional horticulturist in Cambridge England.  He's a Wisely graduate, a Royal Horticultural Society blogger, plant lover, photographer and fitness focused gardener.  Ben is known as The Hort Doctor, and he's keen on helping enthusiasts to develop their green spaces.
In This Episode You Will Discover:
gardening in a dense urban area is a unique challenge
the rise in the UK's "Grow Your Own" movement
backyard patio designs for beautiful and easy maintenance
choosing professional horticulture as a viable career path
the impact of a killing frost on the insects in a garden
tidal surges and violent weather in SW England
how to find great gardening resources in the internet age
Sponsors
Resources Mentioned
RHS –  https://www.rhs.org.uk/
HORRIBLE DISEASE – Blumeria Graminis
Bomarea – http://en.wikipedia.org/wiki/Bomarea
This is the book Ben mentioned on the show! 

Watch The Podcast Interview Here:

Connect With Our Guest
Follow Ben Jones on Facebook:  http://facebook.com/TheHortDoctor
Transcript:
Coming Soon!

Listen To Ben tell us about Garden Design Here:
Podcast: Play in new window | Download | Embed