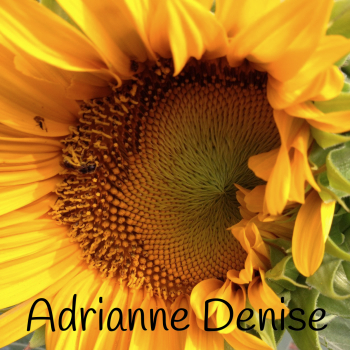 Adrianne Denise is The Gardenista!  She's a multi-talented voiceover artist, a former radio host and DJ, and an absolute garden lover!  She encourages people to get busy digging.  Her philosophy of sharing her bounty helps everyone to grow together.  Adrianne gardens in Greensboro North Carolina and believes that gardens and people are like snowflakes, no two are identical.
In This Episode You Will Discover:
her first garden was a humble tomato and cilantro
the wonders of okra, cotton, kale, cauliflower and peanuts
obsession with beautiful gourds
the power of composting
Beef Master, Roma and Cherry tomatoes
the challenge of stopping lettuce from bolting early
 Sponsors
Resources Mentioned
Timberpress:  http://timberpress.com
This is the book Adrianne mentioned on the show! 

Our Guest's Links
Follow Adrianne Denise on Twitter:  http://twitter.com/gettinngarden
Check out Adrianne on the web:  http://instagram.com/thegardenista
Adrianne Denise's blog:  http://www.adriannedenise.com/
Watch the Podcast Interview Here:
Transcript:
Coming Soon!
Listen To Adrianne tell us about gardening Here:
Podcast: Play in new window | Download | Embed