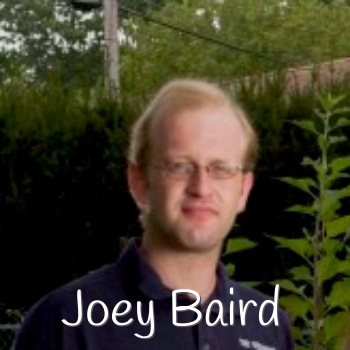 Joey Baird and his wife Holly are famously known as "The Wisconsin Vegetable Gardeners"…and this time we are joined by Joey!    They are a married couple living in southeastern Wisconsin (just outside of Milwaukee).  Joey & Holly make popular Youtube gardening videos  about how to grow your own food organically, repurposing and recycling,  home canning and simple elegant home living.  Joey shares a TON of great gardening tips in this episode!
In This Episode You Will Discover:
the mysterious yacon – the South American tuber cross between watermelon and crisp apple
Joey and Holly's upcoming season – insights and goals
the power of basement gardens with grow lights
what was horrible last year – don't try this at home!
what's exciting this year
canning tips from a master
the growth of gardening via social media
3 things every gardener MUST grow this season!
 Sponsors
Gardening Resources Mentioned
Bonnie Plants – www.BonniePlants.com
Rick Larsen – youtube channel: https://www.youtube.com/user/sevenmmm/featured
Straw Bale Gardens by Joel Karsten
The Wisconsin Vegetable Gardeners Podcast Interview with Holly Baird
This is the book Joey mentioned on the show! 

Our Guest's Links
Follow Joey Baird  on Twitter:  https://twitter.com/TheWIVegGardenr
Visit Joey's and Holly's amazing garden center online:  http://thewisconsinvegetablegardener.com
The Wisconsin Vegetable Gardener posts: https://plus.google.com/113093727794936671587/posts

Watch the Podcast Interview Here:
Transcript:
Coming Soon!
Listen To Joey tell us about vegetable gardening Here:
Podcast: Play in new window | Download | Embed