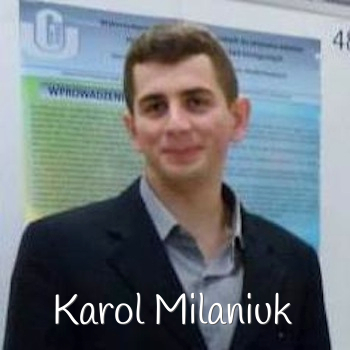 Karol Milaniuk is a horticulture student in Lublin Poland, southeast of Warsaw near the Ukraine border.  Karol loves Formula 1 racing, and studying the science of plants.  He is building a new Facebook community for lovers of plants, and is experimenting with growing plants new to eastern Europe.  After university Karol plans to become a cutting-edge plant scientist pushing the boundaries of nutrition and growing.
In This Episode You Will Discover:
the impact of having the right teacher when pursuing a career in horticulture
plant breeding in Poland – not what you might expect
the thrill of testing new plants in a new market
GRAFTING – part science, part art, part multi-year experiment in patience
STEVIA – a new possibility
herbs as a gateway plant for new gardeners
the challenge and huge potential of eastern Europe
 Sponsors
Gardening Resources Mentioned
Dave's Garden:  http://davesgarden.com
This is the book mentioned on the show! 

Our Guest's Links
Visit Karol Milaniuk online:  http://twitter.com/KarolMilaniuk
Horticulture Lovers community:  http://facebook.com/HorticultureLovers
Transcript:
Coming Soon!
Listen To Karol tell us about the gardening in Eastern Europe Here:
Podcast: Play in new window | Download | Embed