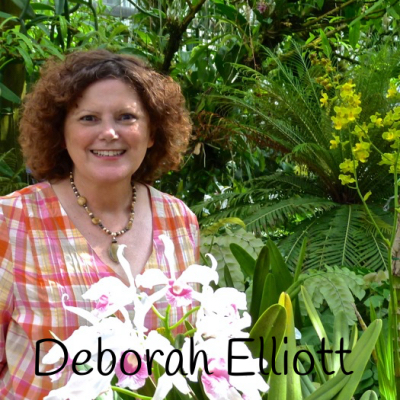 Deb Elliott gardens near Helena Alabama in zone 7b.  Her plants have coped with hard frosts, torrential rains, brutal droughts, strange fungal diseases, snowy blizzards and  the odd tornado.  Deb has a great garden blog where she shares her adventures and experiments with other plant and nature lovers.  She is often asked, "What Makes Moss Grow?".
In This Episode You'll Discover …
The perils of planting too close together
Winterberries for attracting birds and rabbits in the winter
Moss growing tips — you can't buy moss at the store
The challenges of growing flowers in clay soil
Sponsors
Gardening Resources Mentioned
A Way To Garden with Margaret Roach – http://awaytogarden.com
HGTV – http://www.hgtvgardens.com/
This is the book Deb mentioned on the show! 
Our Guest's Links
Visit Deb Elliott online:  http://debsgarden.squarespace.com
Enjoy Deborah Elliot Sharing Her Gardening Tips:

Transcript:
Coming Soon!

Podcast: Play in new window | Download | Embed