You see them on the flat screen in your living room, or on the giant silver screen at the movie theatre.   Celebrities are everywhere, but did you know that some of them love to garden?
Whether it's digging in the dirt, feeding their families organic home-grown produce, or buying vineyard estates, celebrity gardeners come in all shapes and sizes…and commitment levels.
What's great about this list is it gives you and me social proof and validation that gardening is not just healthy and intelligent, but also cool and trendy.  The next time a relative or friend asks you about your garden you can share an interesting story about a movie star that grows kale or a pop star that makes his own olive oil!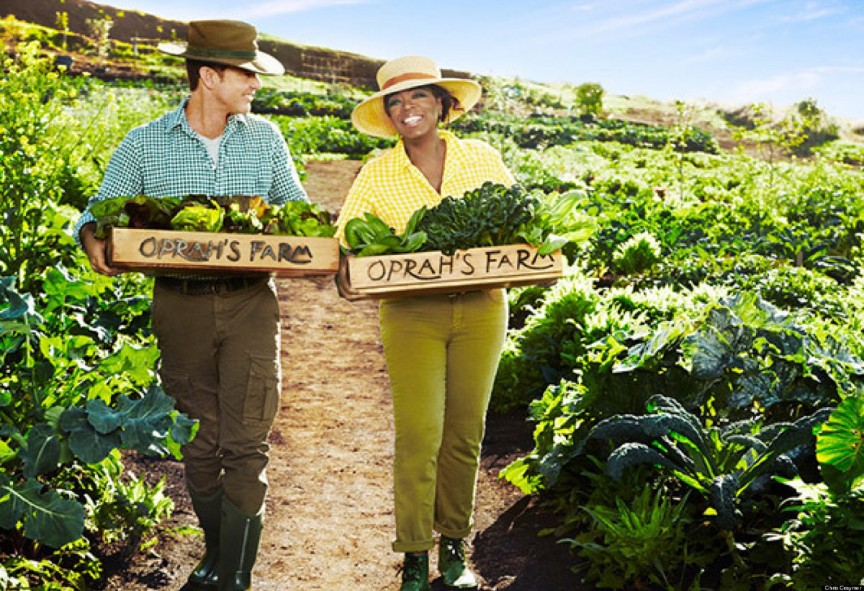 Oprah starts us off!  She converted a dozen plus acres of her estate in Maui to an organic garden and produces over a hundred pounds a week of fresh vegetables, herbs and fruit.   She is literally changing the health of the small island in Hawaii.  Image:huffingtonpost.com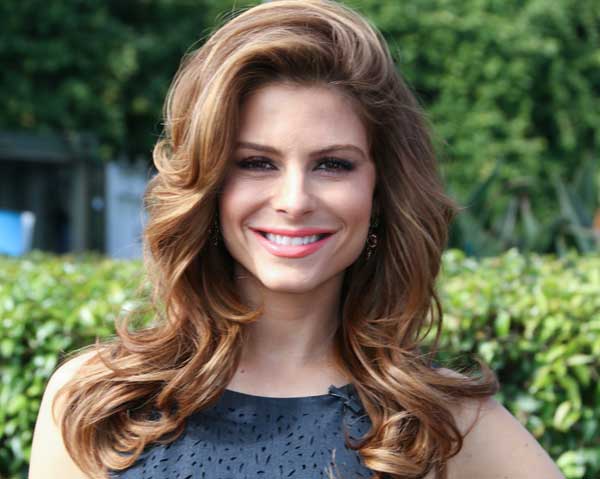 Maria Menounos loves organic gardening, and growing her own organic food.  Her book, "The EveryGirl's Guide To Life" encourages the readers to adopt a green lifestyle.  Maria is a TV host,  movie star, and occasional WWE wrestler.  If you love comic books you may have seen her in the movie version of Fantastic Four, and on Dancing With The Stars. Image: womenshealthmag.com
.

If you were a teenager in the early 80's, you remember pop star Kim Wilde.  Today she is one of England's top gardening lecturers.  A passionate gardener, Kim has traded rock and roll for her pitchfork and seeds.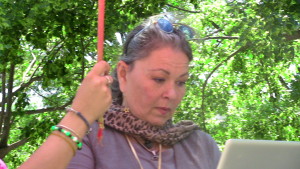 Roseanne Barr is the outspoken actress from TV shows like "Roseanne" and movies like "She-Devil".  She raises macademia nuts, goats, and honey bees on her 50 acre property in Hawaii.  Roseanne is a strong advocate for environmental causes and awareness. image: via flickr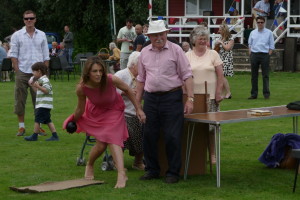 Elizabeth Hurley is a model, Estee Lauder spokesman, and actress in movies like Austin Powers and Bedazzled.  She has a 400 acre organic farm in England where she supplies organic produce to local farmer's markets.  One of her products is a popular line of all-natural snack bars. image: via flickr

Julia Roberts has embraced the organic gardening lifestyle for her kids.  She is raising them with a nutrition and health oriented education.  She even composts her kitchen scraps!  Rumor has it she built an organic kitchen garden in the backyard of her Malibu home. image: via flickr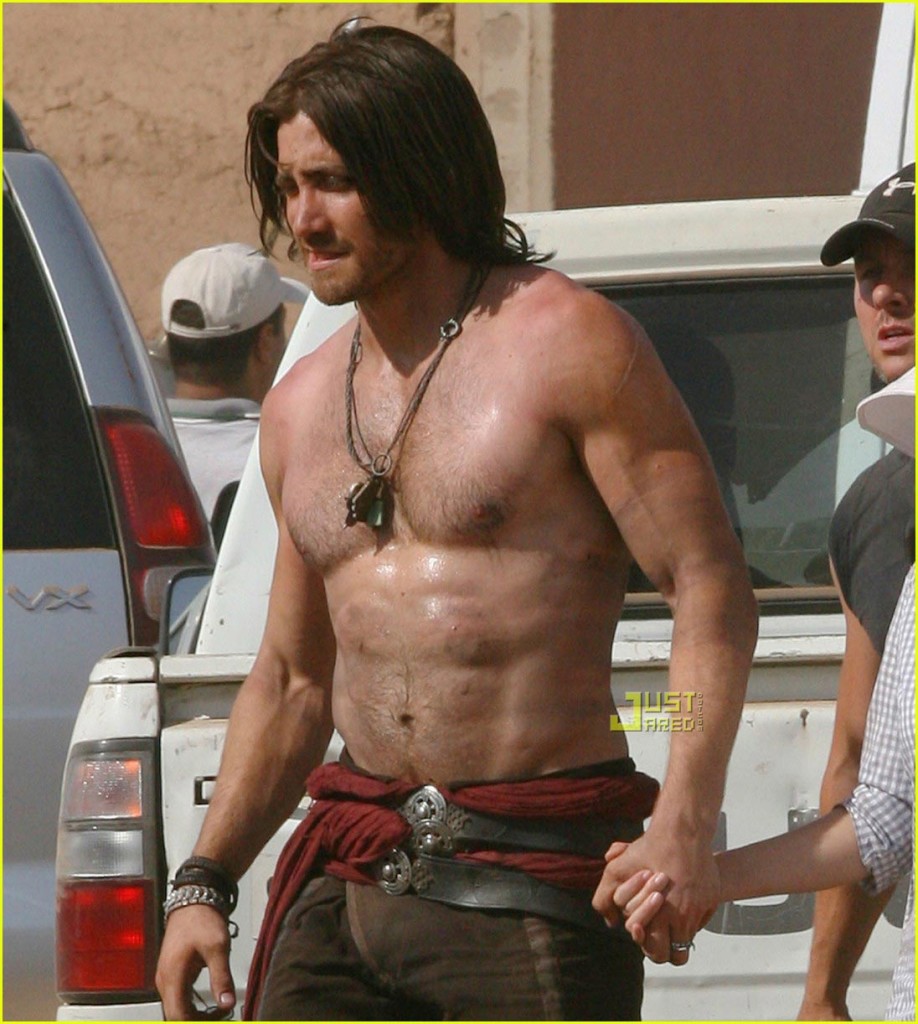 Jake Gyllenhaal is an organic vegan.  He enjoys digging in the dirt in his garden.  Jake is actively involved in the Edible Schoolyard Project which encourages kids to adopt healthy diets and to grow vegetables and learn to cook food.  You might have seen him in the disturbing movie "Nightcrawler".  Jake grew up with parents that loved to garden. image: via flickr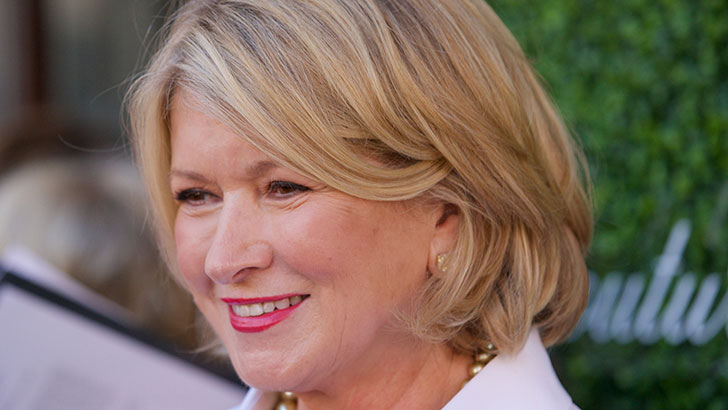 Martha Stewart…I know, I know this was an easy one!  Martha has helped make gardening the coolest outdoor activity in the world.  You know her from the Roast of Justin Bieber and Men in Black II.  Her love of cooking, gardening and crafts helped build her a business empire and a ton of star power. image: via flickr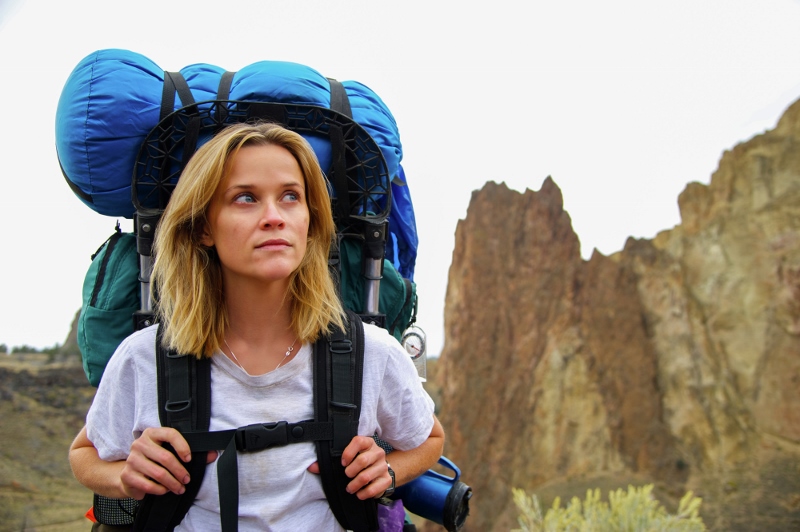 Reese Witherspoon used to date Jake Gyllenhaal.  Maybe that's where she discovered gardening?  She had a ranch in California until recently and grew cucumbers, tomatoes, and raised chickens. Reese embraces the green lifestyle.  She was great in Legally Blond and stole the show in Walk The Line. image: via flickr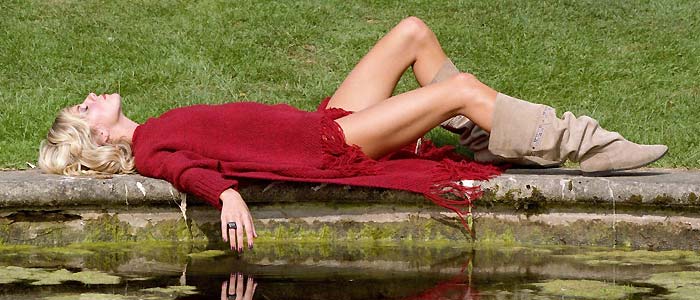 British actress Sienna Miller has an adorable cottage garden at her place in England.  She is a vegetarian, and enjoys gardening to relax and decompress from the stresses of acting and her business activities.  Her sister Savannah is also into gardening and a green lifestyle. image: via flickr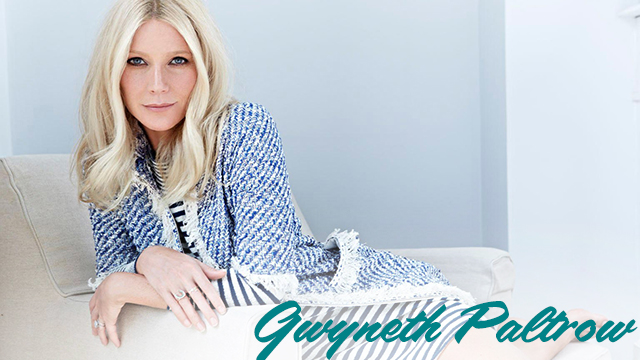 The lovely Gwyneth Paltrow acts all the time.  From Shallow Hal, to the Iron Man franchise, to Mortdecai she works constantly.  She has a stellar blog called Goop where she often shares her tips on living a green lifestyle.  She has been misquoted frequently in the media, drawing criticism from people who never actually read her blog.   Most recently she and the Martha tangled publicly, raising blog traffic to both their sites. image: via flickr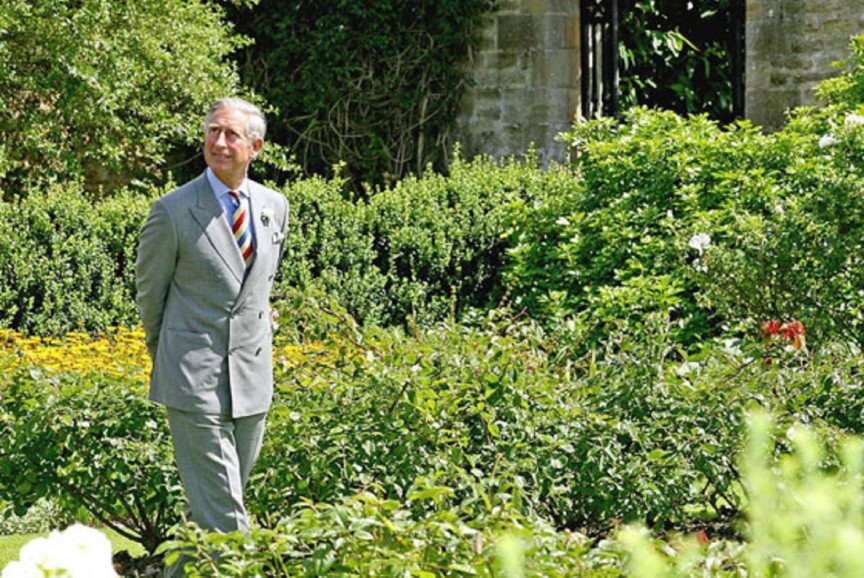 Prince Charles is in a class by himself on this list.  No one has done more to raise awareness of gardening in the past 50 years.  He is a passionate advocate of the organic lifestyle.  Prince Charles has devoted time and personal fortune to saving old estate gardens across the UK, speaking tirelessly to groups and the media, and especially to the youth.  It's rare to see royalty in wellies and holding a pitchfork! image: via nymag.com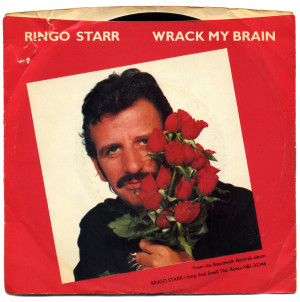 Speaking of cool Brits…Mr Ringo Starr is a serious gardener!  You may know him from a tv show called Thomas and Friends or a little band called The Beatles.  Ringo grows flowers and veg in his garden, and is a frequent guest at the most prestigious horticulture show in the world, The Chelsea Flower Show. image: via flickr
You Might Also Like: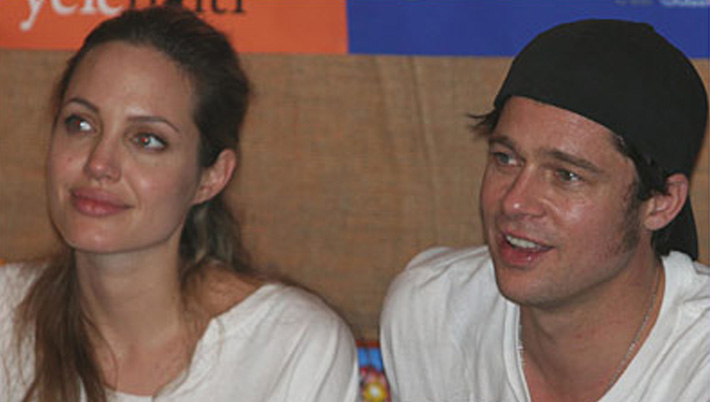 Angelina Jolie and Brad Pitt – you know them from so many movies like Mr. and Mrs Smith, Lara Croft Tomb Raider and the Oceans 11 franchise.  And their incredible charity work.  They recently acquired a 1000 acre vineyard in the south of France.  While I doubt you'd see Angelina in mudboots and a big floppy hat tying vines, you never know.  But hey, I like wine, they make wine, it's all good.  They are both quite serious about eating organic food whenever possible. image: via flickr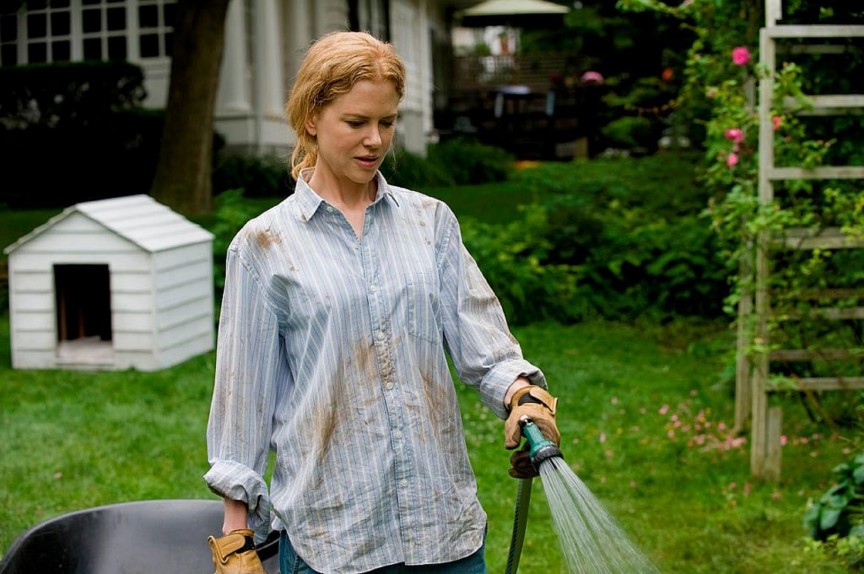 Nicole Kidman has a ranch near Nashville Tennessee with her husband Keith Urban.  Growing organic vegetables and feeding her family a healthy diet is a priority in her life.  You know Nicole from movies like Moulin Rouge and The Golden Compass. Image: letsnottalkaboutmovies.blogspot.com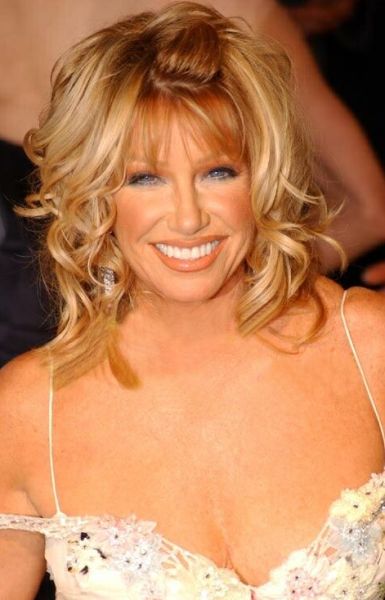 Suzanne Somers of  Three's Company fame discovered the organic lifestyle after beating breast cancer.  Her home and diet are chemical free and pesticide free.  She gardens and raises her own vegetables.  Suzanne leveraged her star power to build a media empire with interests in publishing, direct sales, and infomercials. image: via flickr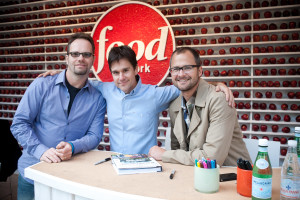 The Beekman Boys are reality tv stars with their own historic farm from 1802.  Brent Ridge used to work for Martha Stewart and Josh Purcell has a background in publishing.  It's your classic "duck out of water" scenario where they both learned gardening on the fly.  Their tomato sauce, made exclusively from Mortgage Lifter tomatoes is out of this world. image: via flickr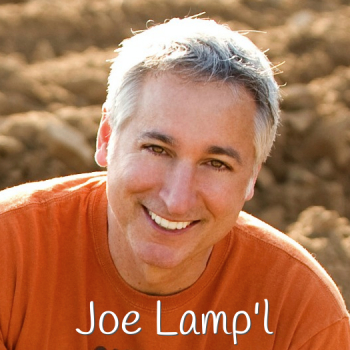 Joe Lamp'l was my first celebrity interview on the podcast!  He has more than a million viewers per week on his PBS tv show Growing A Greener World.  Joe is at the crossroads of old world and new world media, with his own books, websites, gardening podcast and youtube channels.  He is a genuine southern gentleman and a heck of a great gardener.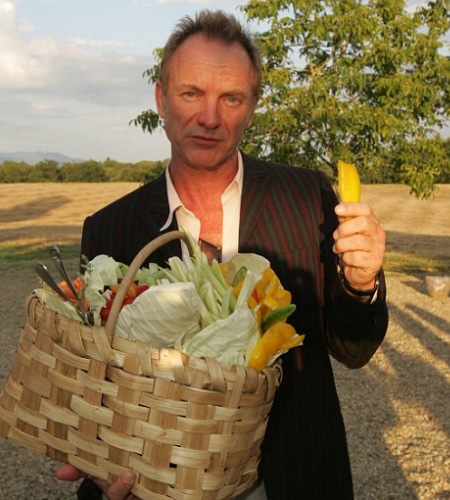 Sting became a star with the eighties band The Police.  Wanting to feed his family locally-growth healthy food, he bought a 900 acre Tuscan vineyard.  He produces organic olive oil as well as his own wine.  He is learning how to renew and enrich his soil through old natural methods as opposed to dumping chemicals into the land. image: via poggiolotuscany.com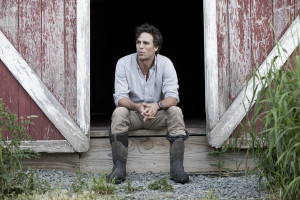 Actor Mark Ruffalo moved his family from Hollywood to a quiet farm in upstate New York.  He is actively involved in a non-profit called Water Defence, an environmental group that studies the impact of processes like fracking.  You know Mark from The Avengers movie. image: via nowness.com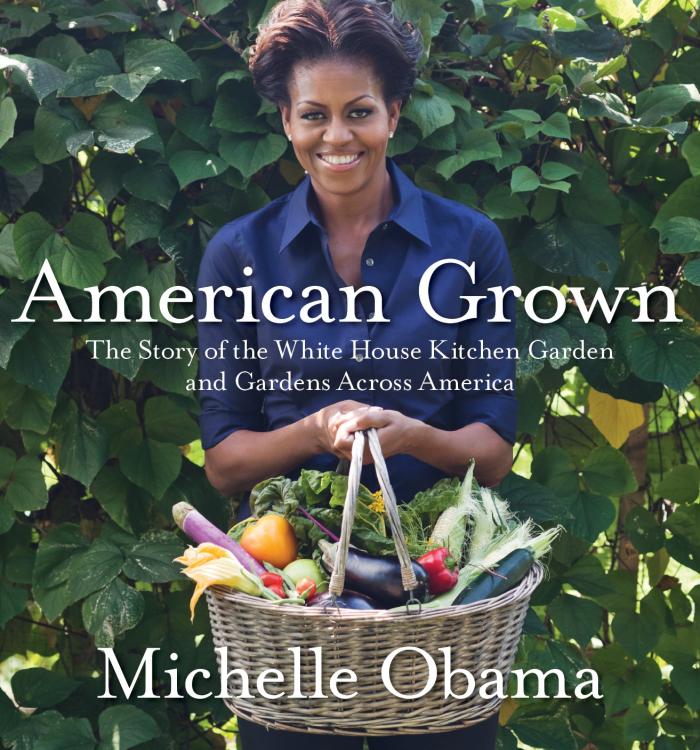 A few years ago Michelle Obama and a group of 5th graders grabbed pitchforks and dug up part of the White House grass to plant a vegetable garden.  Rumor has it her husband stood on the porch, shook his fist in the air and yelled "You kids get off my lawn!".  A year later the White House vegetable garden produced over 600 pounds of fresh vegetables.  The First Lady campaigns tirelessly to educate and raise awareness of good nutrition and to combat childhood obesity.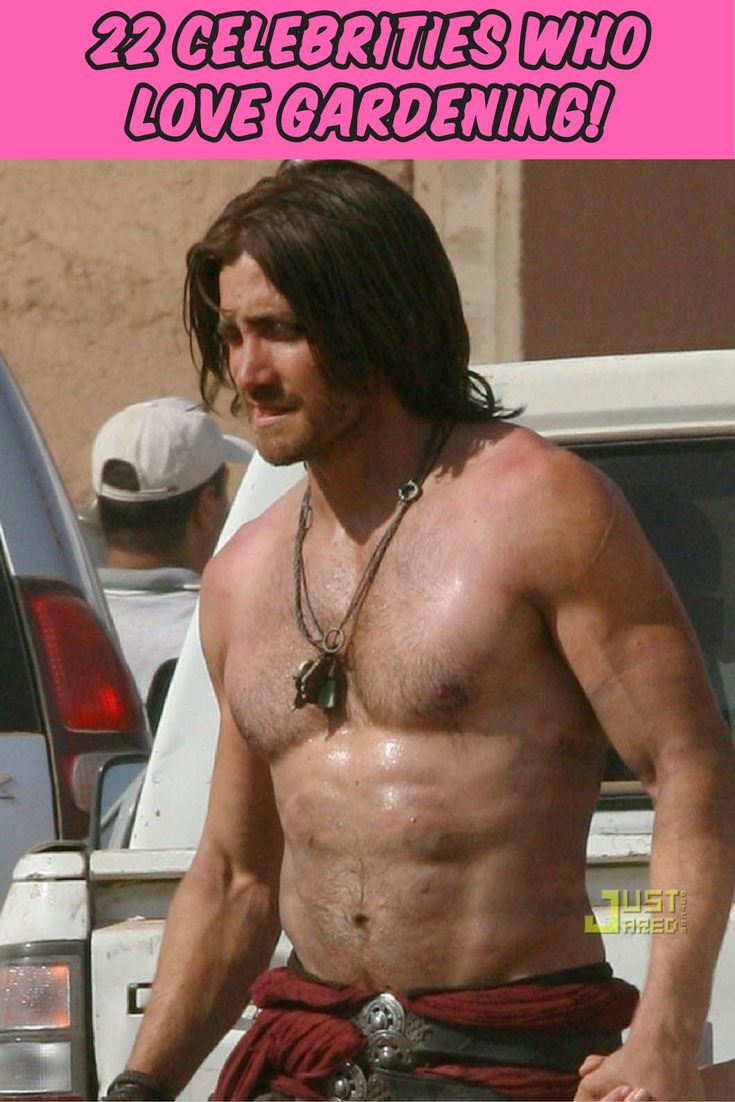 Have we forgotten anyone?
Leave a comment below, and thanks for sharing!
Do you know any other celebrities who love to garden?