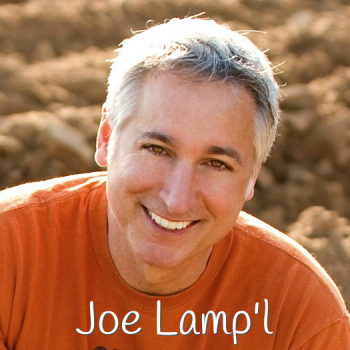 Joe Lamp'l is the modern equivalent of gardening royalty in North America.  He is the executive producer and host of one of the most popular gardening TV shows in history.   Growing A Greener World on PBS entertains and educates over a million loyal viewers on sustainability, horticulture and green living.
Joe is a new media enthusiast, sharing his gardening wisdom via podcast, syndicated columns and books around the world.   A southern gentleman, his wry humour and kind spirit shine through when he encourages the world to "say good-bye to store-bought tomatoes!".
In This Episode You Will Discover:
the stark differences between gardening in Florida vs. Georgia
the #1 thing every gardener should try to grow next season
why we need to think about cause and effect of our actions on nature
Joe's biggest secret to having your best garden ever
Sponsors
Resources
Missouri Botanical Garden:  http://mobot.org
Rodale's Ultimate Encyclopedia of Organic Gardening: The Indispensable Green Resource for Every Gardener

This is the book Joe mentioned on the show!

Interview Links
Follow Joe Lamp'l on Twitter:  http://twitter.com/joegardener
Joe's amazing blog:  http://GrowingAGreenerWorld.com
Watch the Podcast Interview Here:
Transcript:
Coming Soon!