As I stroll around the garden, I stop to smell all the flowers (yes, including the roses).  Aside from the flowers' visual beauty, the blending of the most sublime scents can transport you away from a stressful day to a place of calm in seconds.
This season, I decided to plant carnations and pinks for the first time.  A few were purchased from a local nursery.  The blooms did not disappoint.  The smallest Rosy Cheeks Pinks bloomed early on in the summer.  Short-stemmed pink blossoms with a sweet, delicate scent.  2 weeks later, the Coral Reef Pinks bloomed, longer-stemmed blossoms with a deep, pink color and exquisite, spicy fragrance.  It is clear why they were included in the "Scent First" series.  The third and largest of the three, the Grenadin Red Carnation, still eludes us.  September is here, and not a stem or blossom in sight.  The foliage is spiky, lush and beautiful, and quite importantly, rabbit-unfriendly.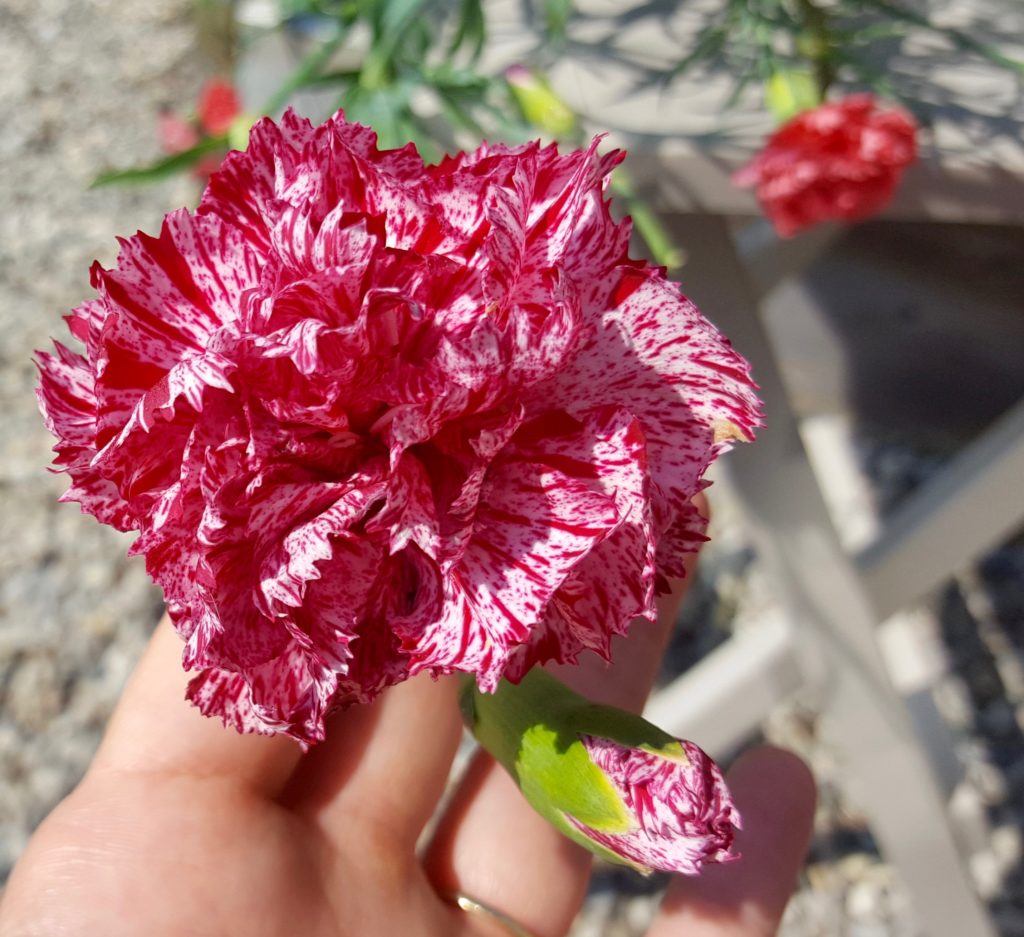 Early in the spring I planted a blend of carnation seeds – Chabaud Picotee Fantasy Mix.  Just a few little seeds, to see what would happen.  Into the "nursery" planter they went.  A random sprinkling of seeds, not knowing what to expect.  Soon, 6 tiny seedlings emerged.  What would they become?  Would we see any flowers the first year?  What colors would they be?  Patience is not one of my greatest virtues, so this was going to drive me crazy.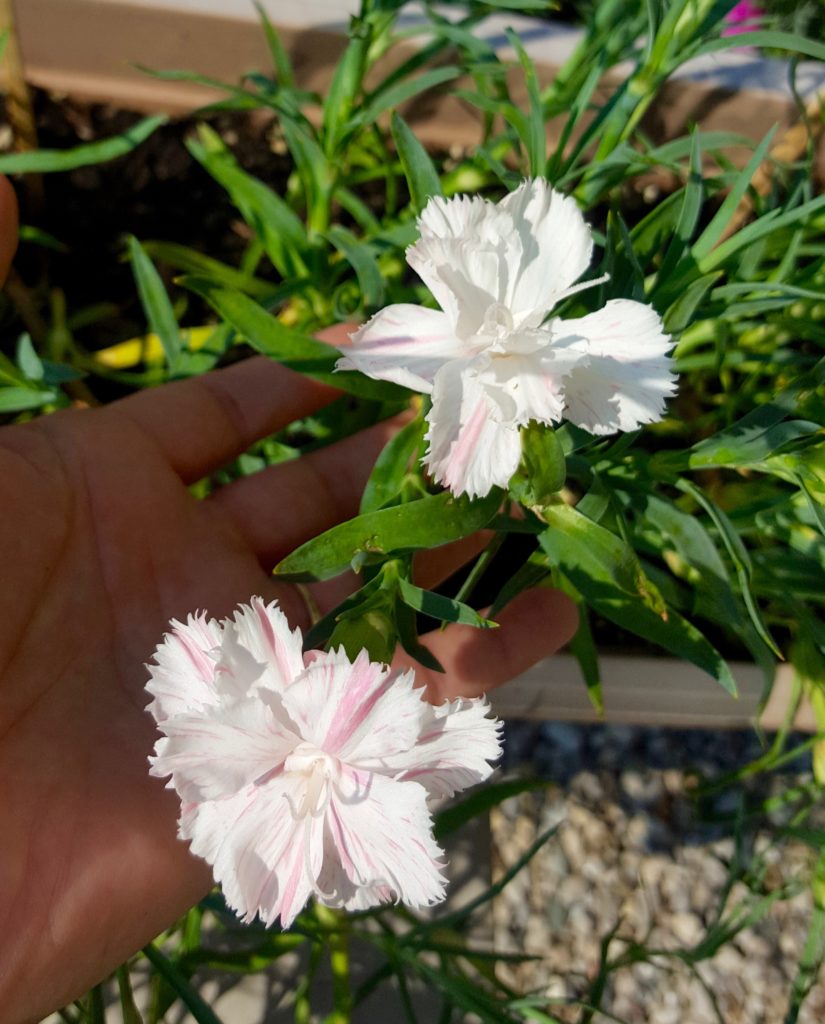 Of the 6 seedlings, we now have 4 unique plants, and one still waiting to reveal itself.  Two deep red with white stripes and ruffles, one deep pink with ruffles, one that looks like a dwarf version of the red and white ones, and flat pinks that are white with light pink ruffles.  Each and every one has a scent that is absolutely heavenly.  They are a little gangly as the stems fall over, but I am happy to overlook that trait as their sweet, almost cinnamony fragrance, is so dreamy, that I now need to figure out how to preserve and bottle it.  We will need a few more plants and flowers before embarking on an Enfleurage perfume-making experiment — but that is yet another garden project to dream about in summers to come.