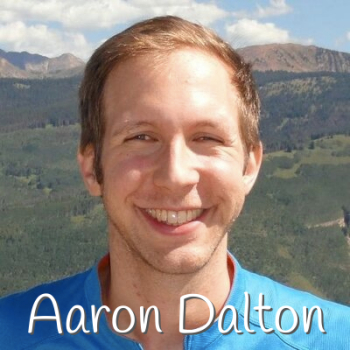 Aaron Dalton is an avid clay soil gardener from Tennessee.  His popular gardening blog has a massive resource list of U.S. botanical gardens.  Aaron's goals include inspiring others to pick up a shovel, a watering can, a seed packet and to cultivate a little corner of planet Earth.  He believes that biodiversity and sustainability starts inside each of us.


In This Episode You Will Discover:
differences in gardening between Philadelphia and Nashville
"zone pushing" – exciting and challenging the limits of hardiness
zinnias and the butterfly – a love affair
Knockout Roses – the controversy continues!
Chicago Luster, Coral Honeysuckle, switchgrass, Northwind and Heavy Metal
Indian Hawthorn vs. the Polar Vortex
Sponsors
Discover How To Earn Your First $500 (or your next) As A Garden Blogger!  Simple 5 Step System Reveals How To Create Your Own Second Income Doing What You Love Part-Time.  Download instantly for free the Garden Blogger Blueprint Mindmap & Cheat Sheet at http://backtomygarden.com/SECRET
What's the hottest trend in gardening?  Can you really grow a massive garden powered by FISH?  Discover the secrets to AQUAPONICS!  http://backtomygarden.com/FISH
How healthy are you really? Take the test at http://NutritionWeCanTrust.com
Resources Mentioned
Deb's Garden – debsgarden.squarespace.com.
Clay and Limestone – http://www.clayandlimestone.com/
This is the book Aaron mentioned on the show! 

Our Guest's Links
Follow Aaron Dalton on Twitter – http://twitter.com/gardenofaaron
Visit Aaron's incredible garden blog and resource site:  http://GardenOfAaron.com
Watch the Podcast Interview Here:
Transcript:
Coming Soon!
Listen to Aaron tell us about gardening and biodiversity Here:
Podcast: Play in new window | Download | Embed