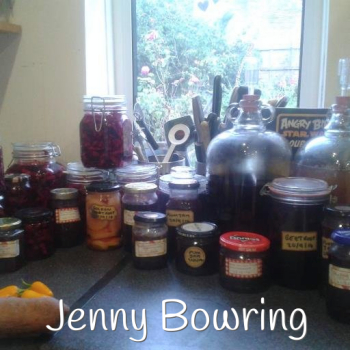 Jenny Bowring is a passionate grower of plants and has a love of vegetable gardening.  She is an avid keeper of chickens.  Food preserving is a big part of her life.  She gardens in all 4 seasons of weather in Lancashire, near Manchester in England on her allotment.  You won't believe what she found hidden in her garden when she first took over the land!
In This Episode You Will Discover:
10 chickens – lessons learned through trial and error
how to garden through companion planting
can you grow a pineapple in England?
why beginners should start with onions and purple beans
what grows in the ground in January in England?
can you clear up allergies from switching to 100% organic vegetables?
 Sponsors
Resources
Carrots Love Tomatoes and Roses Love Garlic
Our Guest's Links
Visit Jenny Bowring online:  http://twitter.com/JennyBowring1
Watch the Podcast Interview Here:
Transcript:
Coming Soon!
Listen To Jenny tell us about vegetable gardening Here:
Podcast: Play in new window | Download | Embed