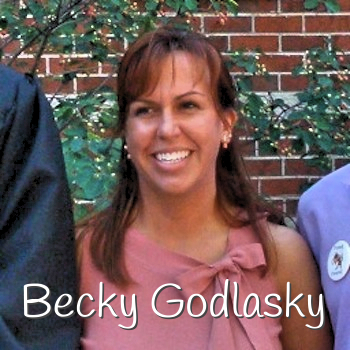 Becky Godlasky from Atlanta Georgia is an avid gardener.  You'll often find her taking amazing garden photography or writing about plants on her gorgeous blog. A former English professor, you might even find her reciting poetry to the tomatoes.
Becky is well-traveled and knows a thing or three about growing the appropriate plants for her zone.  You will find this episode filled with great tips!
In This Episode You Will Discover:
moving cities can be a recipe for unmitigated disaster in the garden – unless you know about THIS
how to leverage university websites as a free gardening resource for planning your season
Becky's favourite classic book about the outdoors – it's NOT what you think
a vegetable that Becky is growing next season – HINT: you can drive on it
Sponsors
Resources Mentioned
Walter Reeves – http://walterreeves.com
Joe Lamp'l:  http://growingagreenerworld.com
Seed Savers:  http://seedsavers.org
This is the book Becky mentioned on the show!

Our Guest's Links
Follow Beckly Godlasky on Twitter:  http://twitter.com/fultongarden
Visit Becky's tremendous gardening blog: http://thegreenbg.blogspot.com
Watch the Podcast Interview Here:
Transcript:
Coming Soon!
Listen to Becky tell us about gardening Here:
Podcast: Play in new window | Download | Embed